'Dance like your Ancestors are Watching'
May's artist is Dane Shaw, an artist for Frybread Life. Dane's use of vibrant colors made it hard to pick just one piece.
Here's what Dane has to say about his work: "I edit old black and white Native American photography with wild, vibrant colors. Along with mixed media and pop culture symbolism to give new life to old indigenous portraits."
See more of Dane's work on Instagram here!
Check out The Halluci Nation and Black Lodge Singers, they are 2 of our favorite Pow Wow bands!
---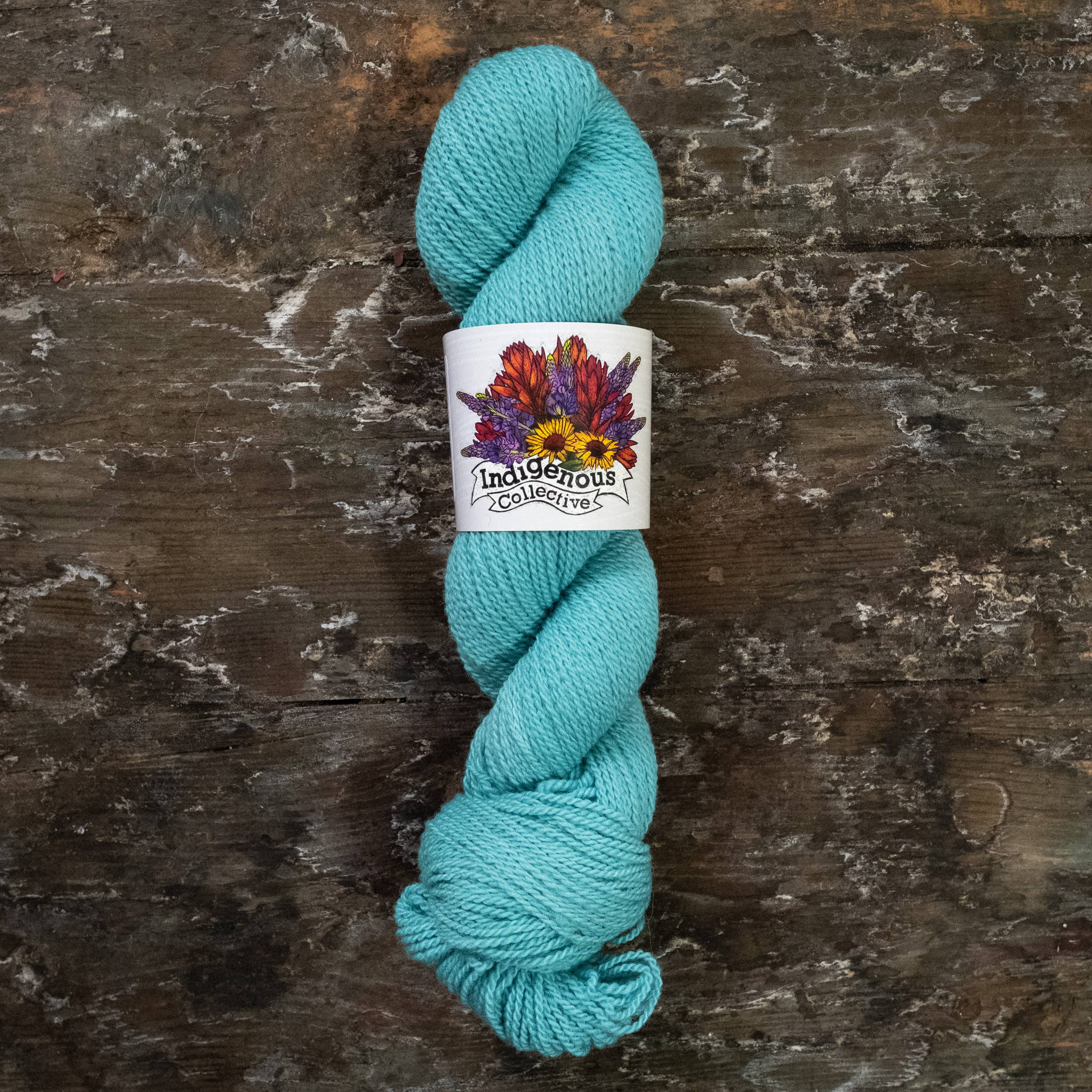 This month's yarn is a special fiber from Ranching Tradition Fiber, located in the Tobacco Root Valley in Whitehall, MT. Each skein is 100% Montana raised Targhee Wool and 268 yards/50g. Ranching Tradition Fiber owner Kami is a 5th generation rancher and self taught fiber artist. Her husband and co-owner Reid raises the cattle and sheep and uses his experience to streamline processes at the ranch.
---
We love this yarn paired with Recollect Sport and Reminisce Sport!
Slide 1: Paired with Bitterroot Slide 2: Paired with York Slide 3: Paired with Daddy State of Mind Slide 4: Paired with Clay Dreaming Slide 5: Paired with Come and Get Your Love Slide 6: Paried with Dumplin'
---
With every month in the Indigenous Collective you can order more of the colorway in the listing below. Please know that additional yarn will be a preorder, the listing will be up until June 5th and will ship in the middle of June.
Please click on the photo to order additional skeins