'Dance like your Ancestors are Watching'
John Pepion is a Blackfeet artist, muralist, and educator from Browning, MT. He is one of the three artists sponsored by Sisters United to paint a mural during ArtsFest Montana in Great Falls last year.
From John: "My name is John Isaiah Pepion, and I am a Plains Indian graphic artist from the Piikani Band of the Blackfoot Confederacy. I'm based out of the Blackfeet reservation in north-central Montana, where the Rocky Mountains meet the plains. I am best known for my ledger art, which is an art tradition that developed in Plains tribes: as the buffalo hide we traditionally used for painting became scarce, Plains people were forced to adapt by making artwork on ledger paper from accounting books. I come from a family of artists, and ledger art has been in my family for hundreds of years."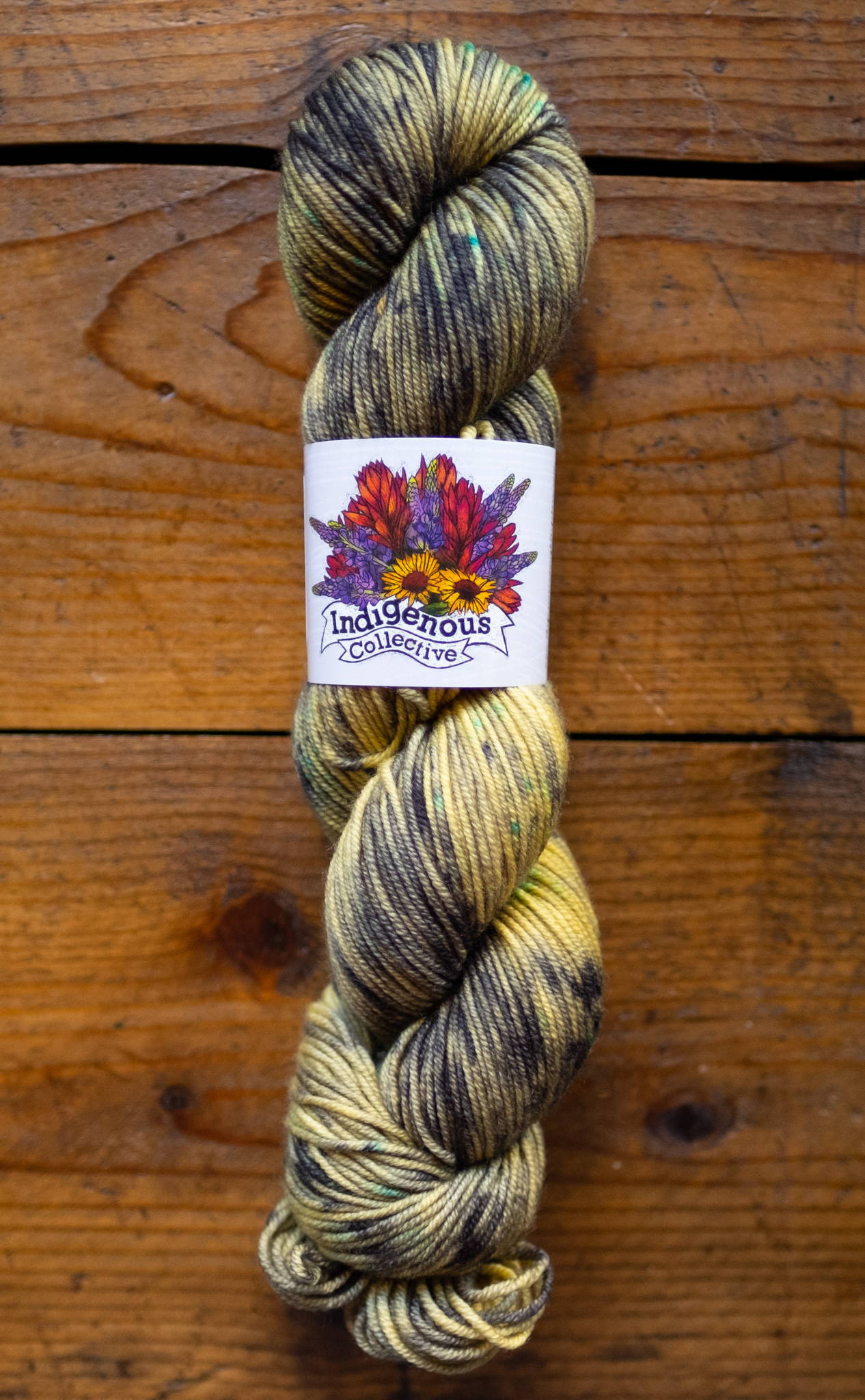 This month's yarn is dyed on our most popular base, Juicy DK, which is a 100% SW Merino yarn that offers a generous 274 yards/100g. We love Juicy DK for all sorts of projects including hats, shawls, sweaters, and all things colorwork! We choose to focus on the yellow and black of the mural!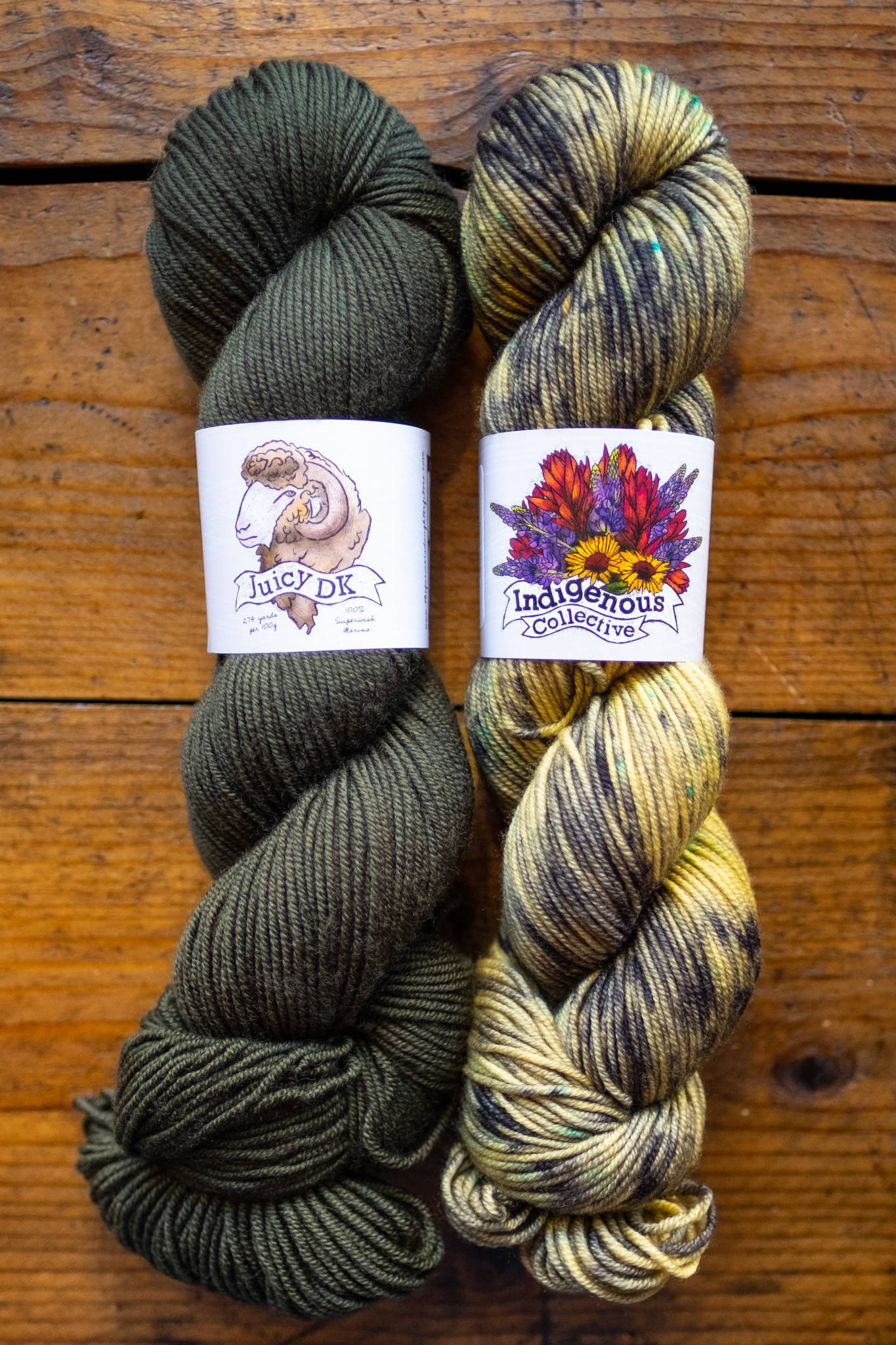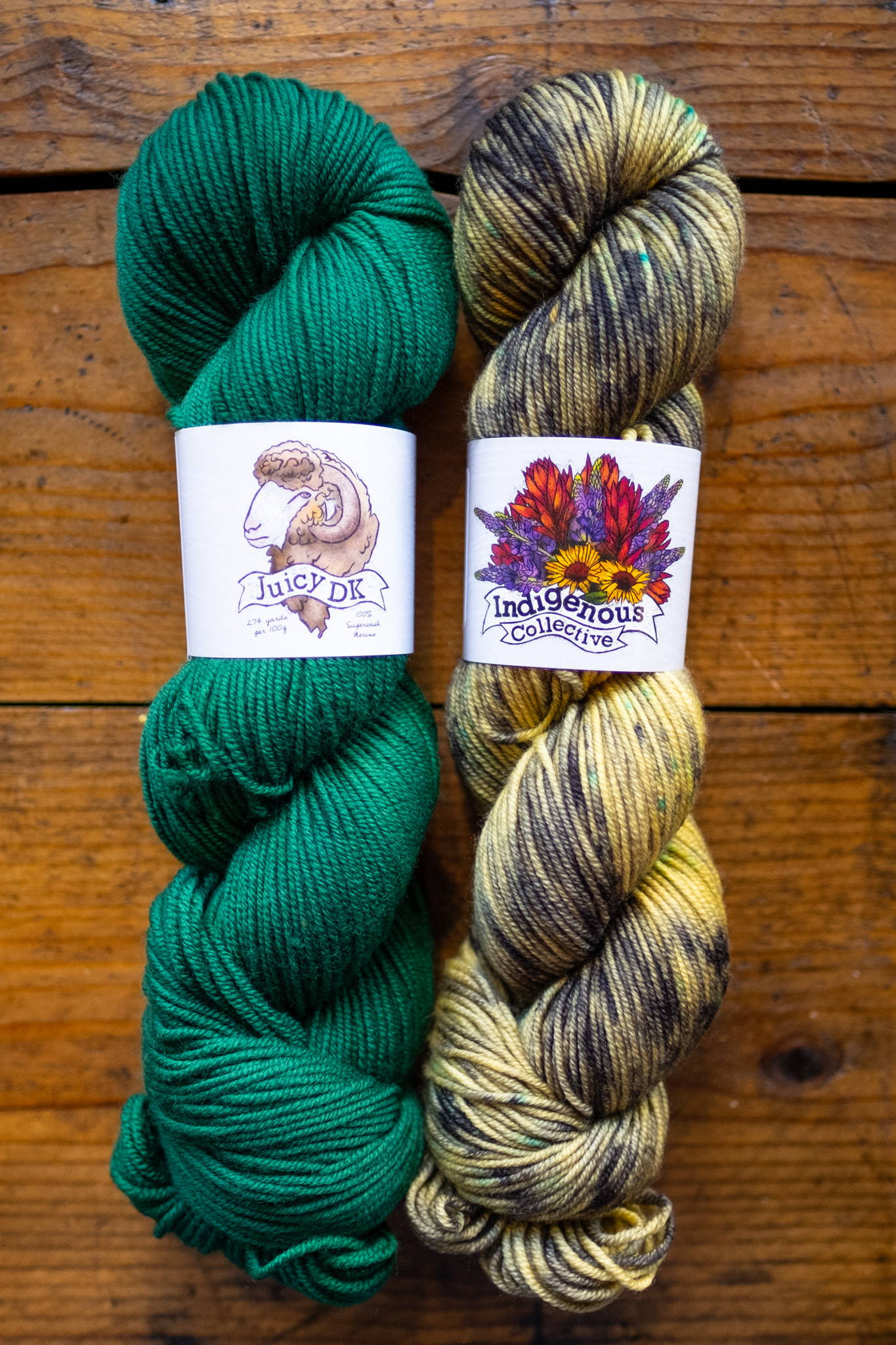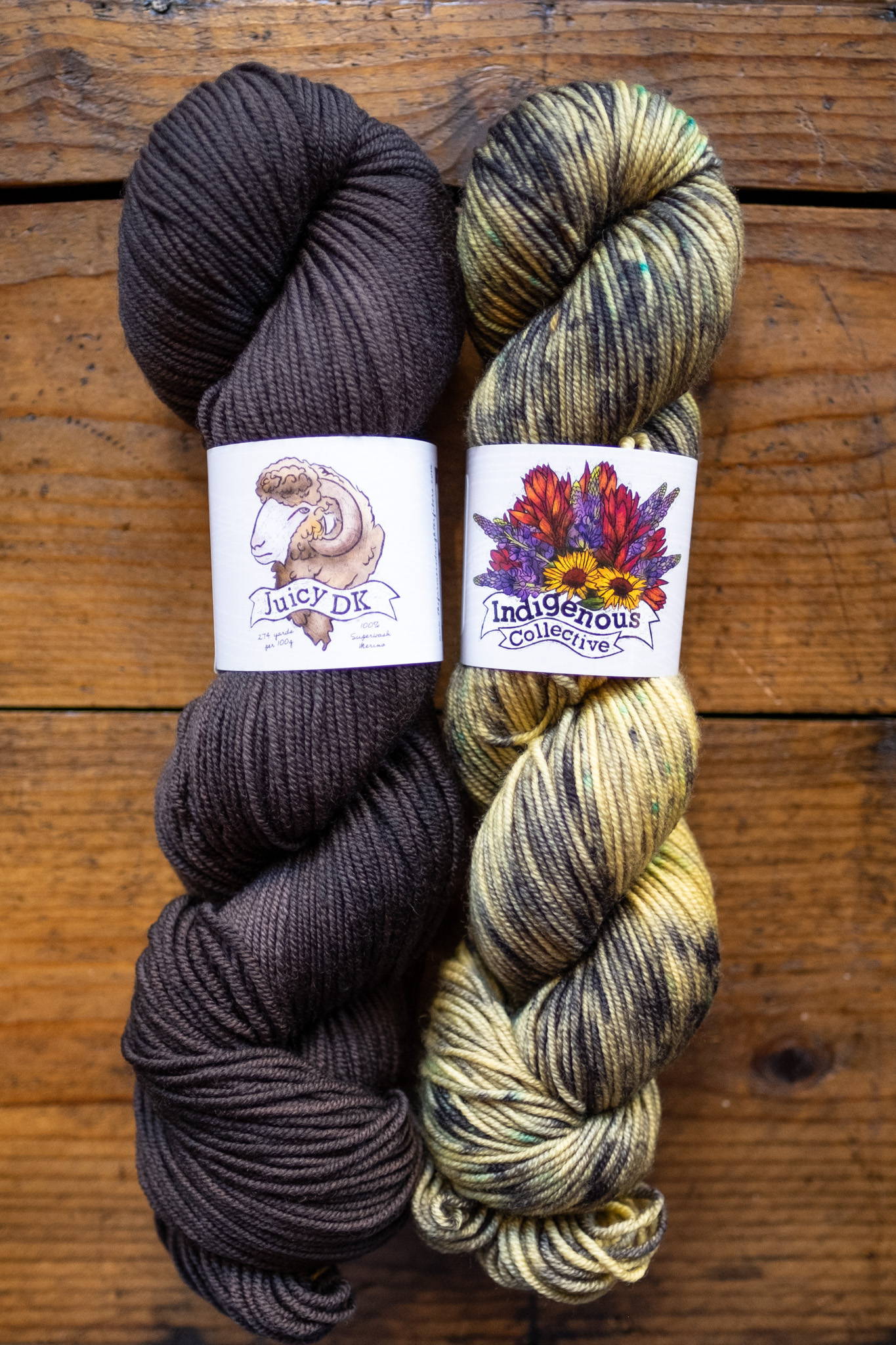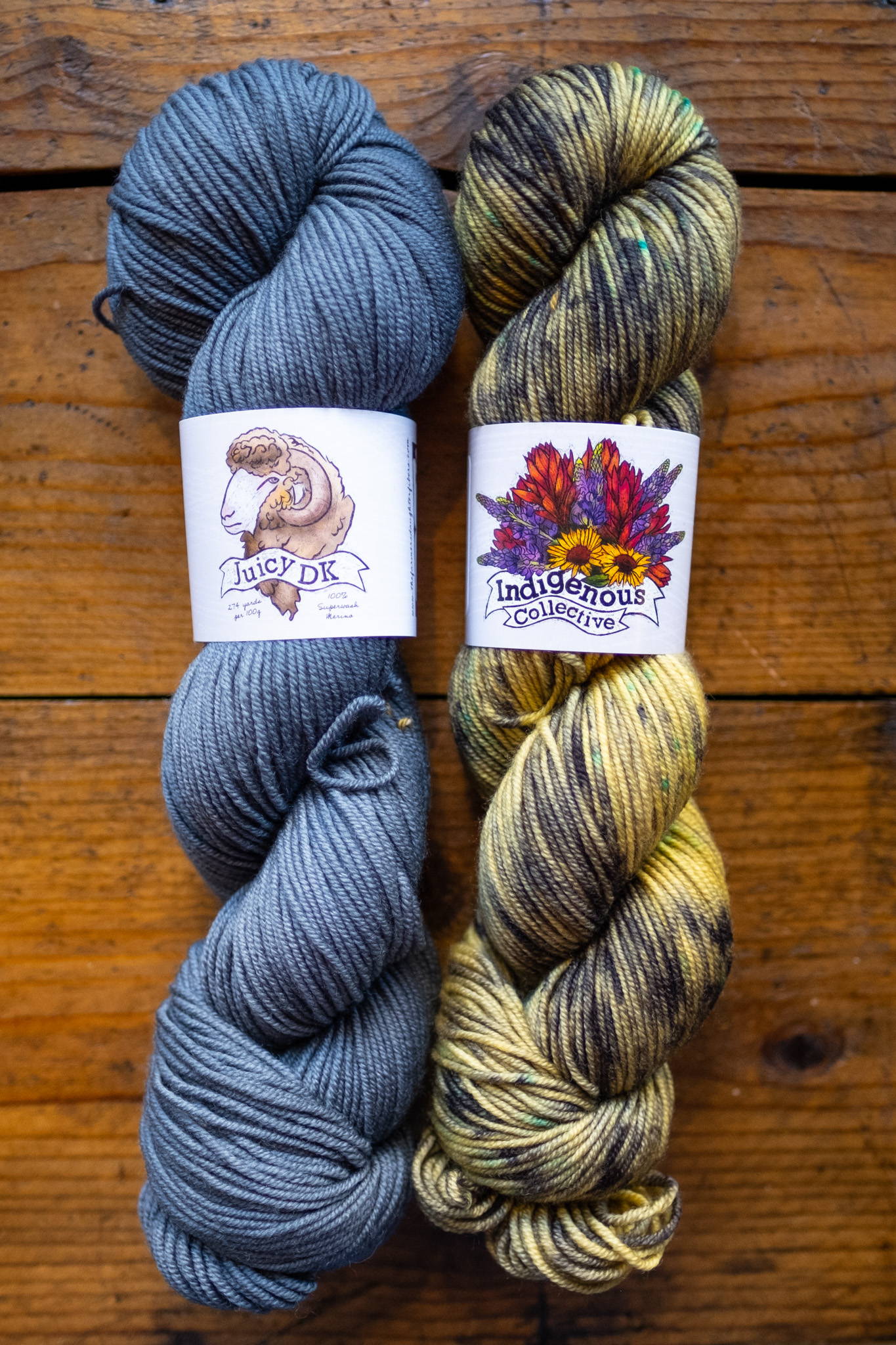 We paired this yarn with some of our favorite Juicy DK colors!
Slide 1: Paired with The Den Slide 2: Paired with Teton Slide 3: Paired with Undercurrent Slide 4: Paired with Paul Newman Slide 5: Paired with Castle Rock
With every month in the Indigenous Collective you can order more of the colorway in the listing below. Please know that additional yarn will be a preorder, which will end July 15th and ship late July.
Please click on the photo to order additional skeins