'Paradise for a Tourist Brochure'
Freddy Rodríguez was born in Santiago, Dominican Republic in 1945 and moved to New York City in 1963. There he learned from Abstract Expressionism, Pop and Minimalism styles.
July's inspiration, 'Paradise for a Tourist Brochure,' is acrylic, sawdust, and newspaper collage on canvas.
From Freddy: "I see art as the ultimate form of freedom. From the beginning, my artistic and intellectual curiosity has pushed me to explore different subjects, techniques, styles and materials. I've been working as an artist for over 40 years, and I still need to explore new territories and possibilities with my art. After I finished my commission for NYC's Flight 587 Memorial in 2006, I started doing a series of work on birch plywood that took me in a new direction. Breaking with my own tradition, I made no sketches and I did no research beforehand. I just wanted to paint. I called these new works "De la nada a la nada: Painting about nothing." These works both created a different set of painting problems, and opened a new door of artistic possibilities. That's what I find exciting about art ... Welcome to my art world."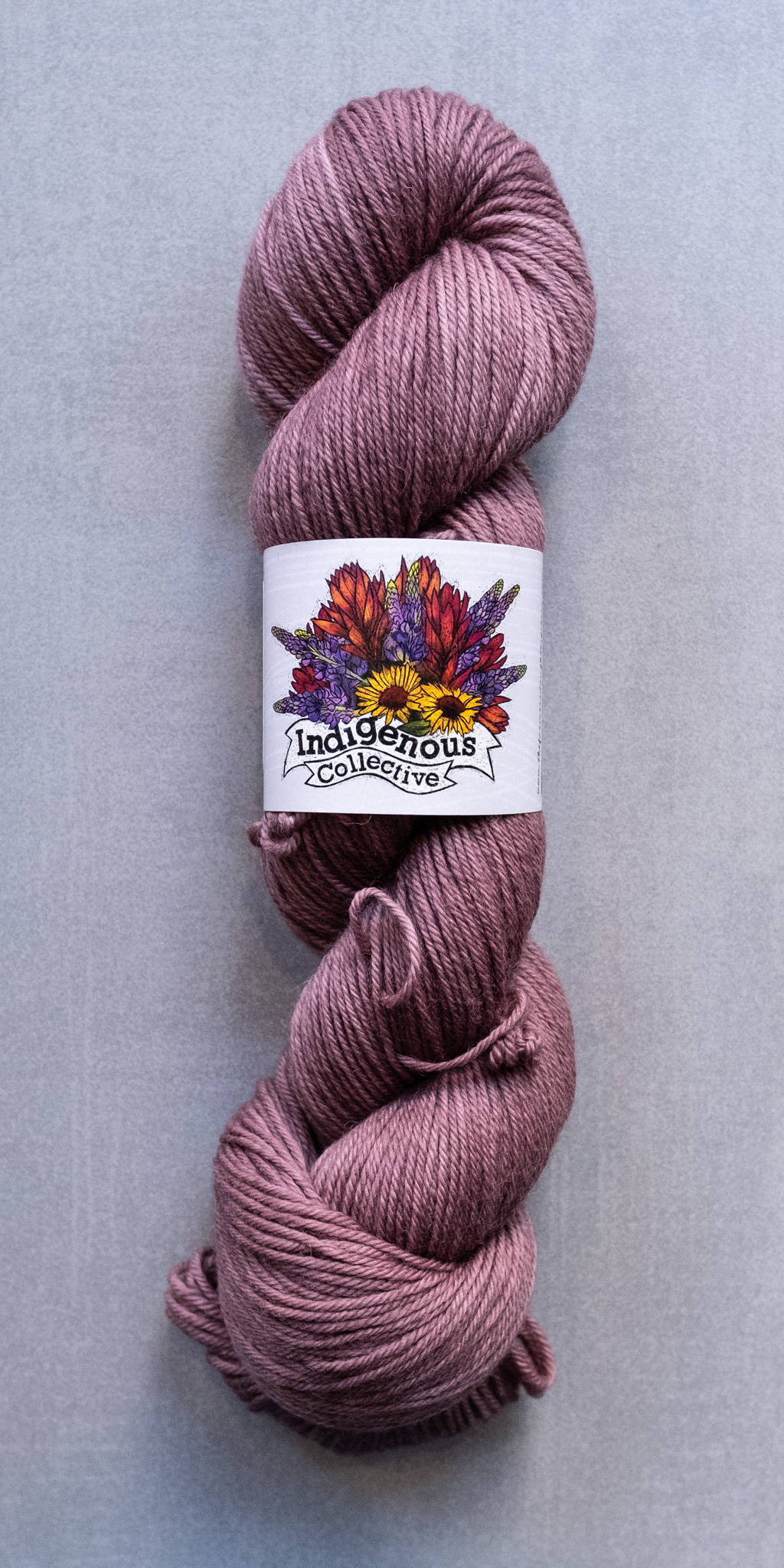 This month's yarn is dyed on a 100% Merino Sport Weight base. There are 350 yards/100g per skein.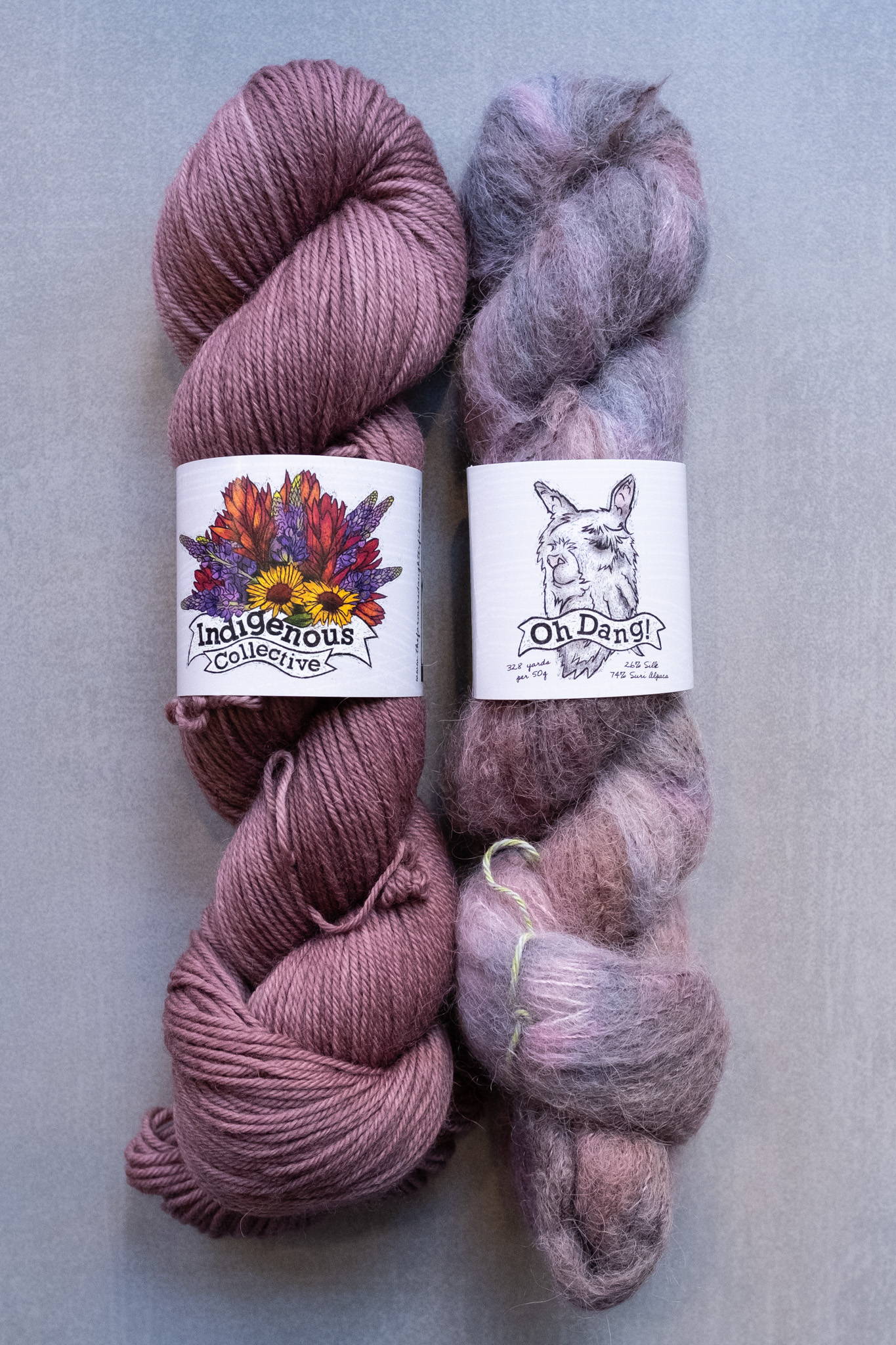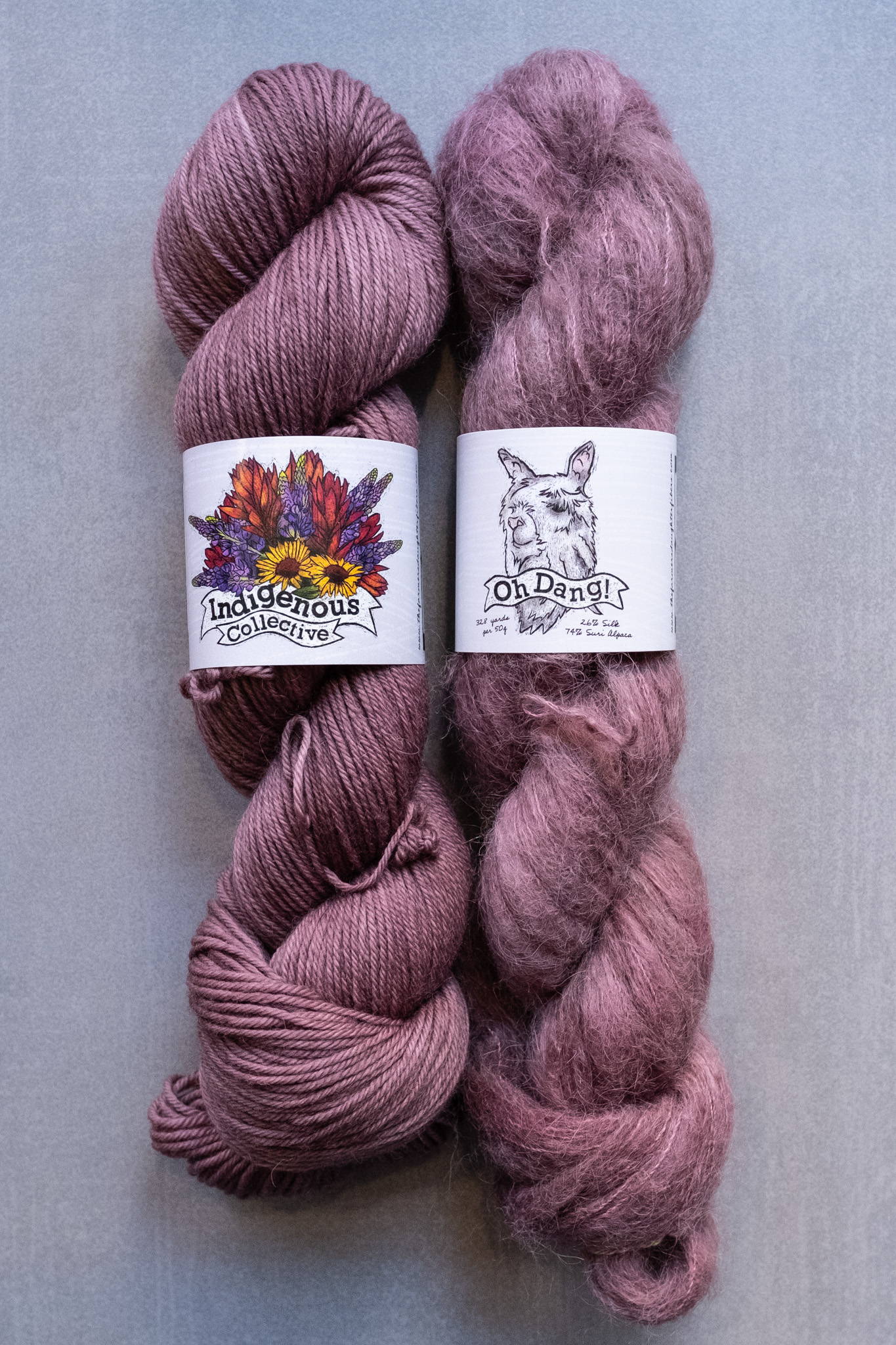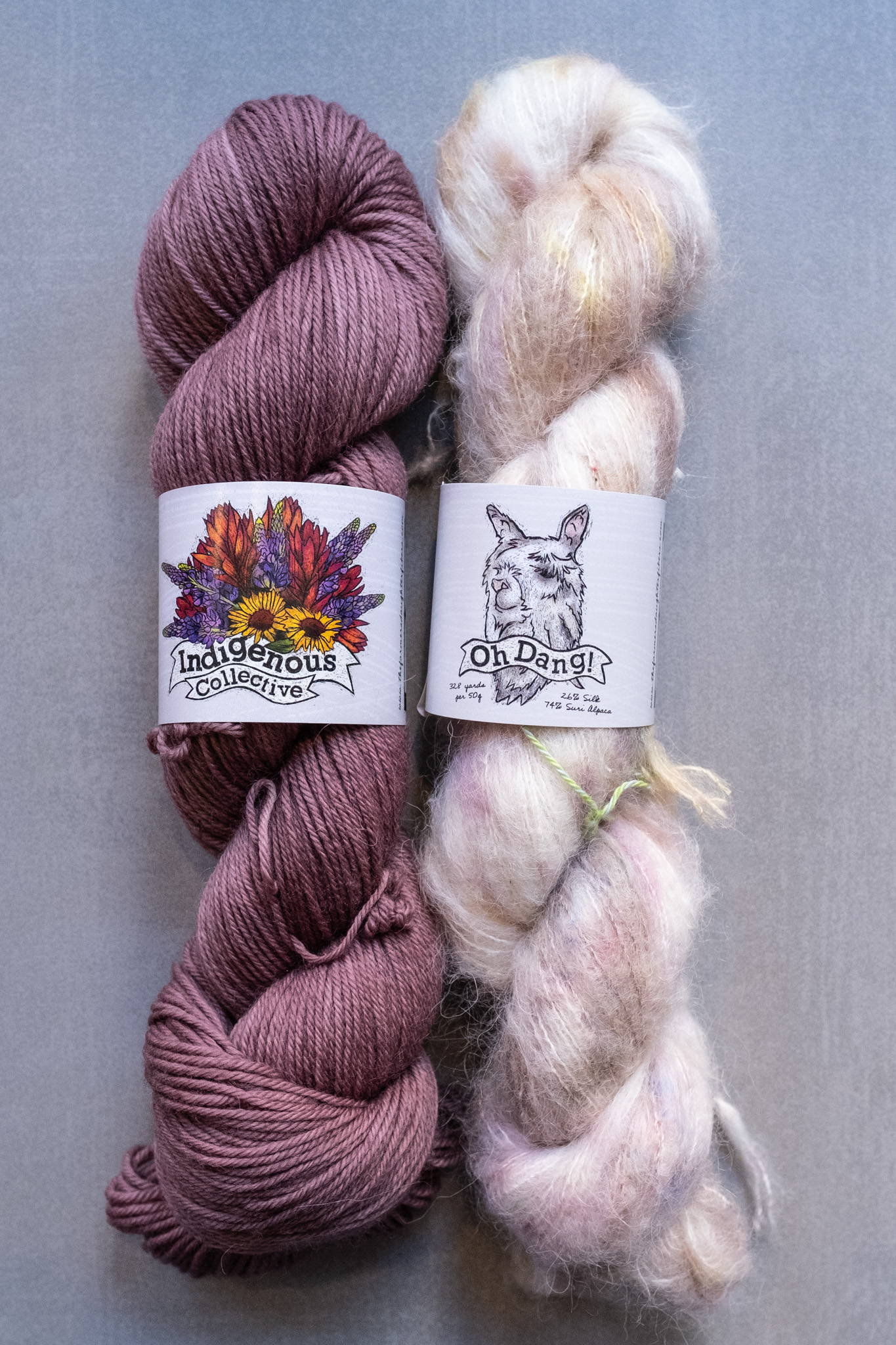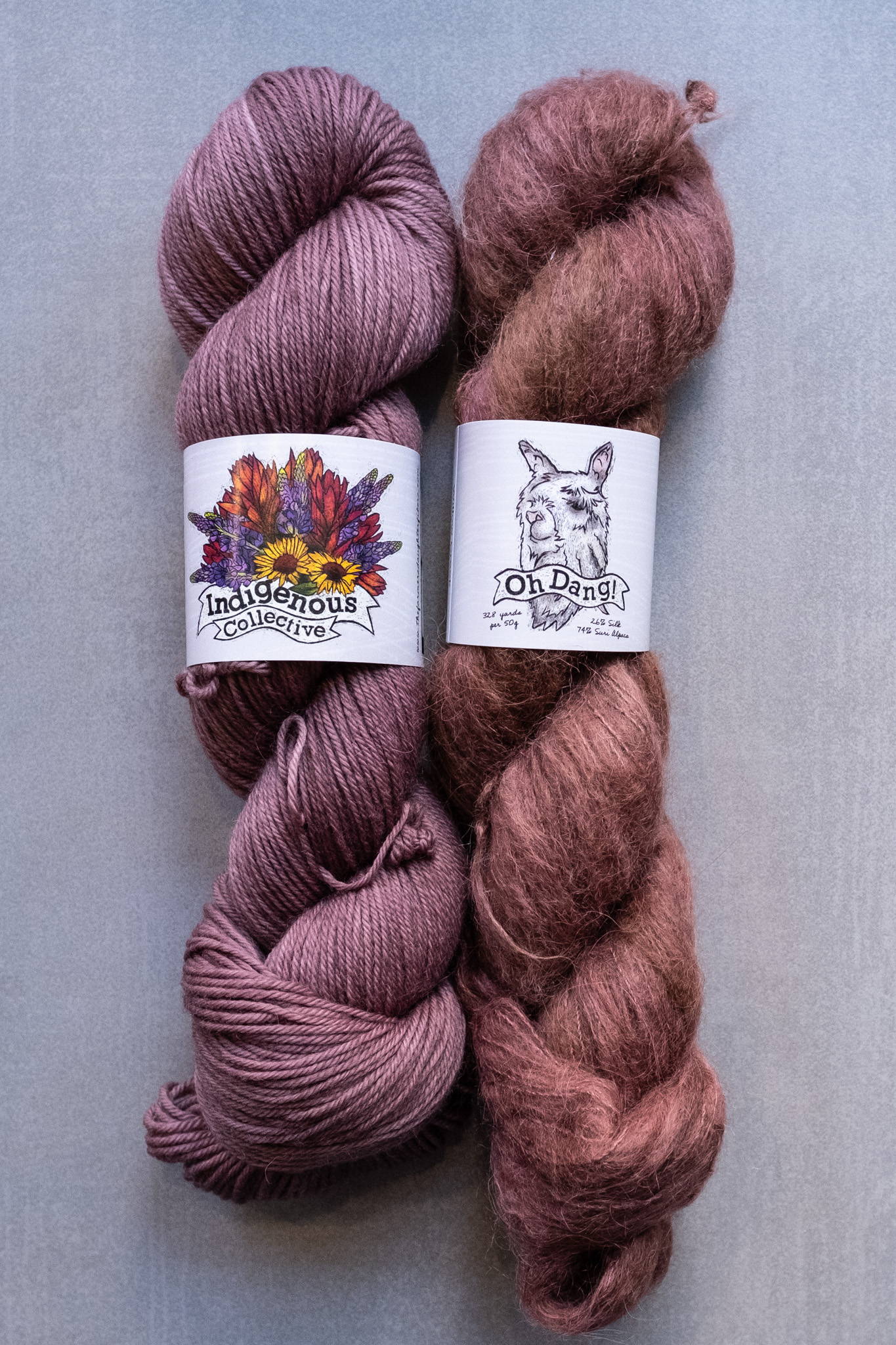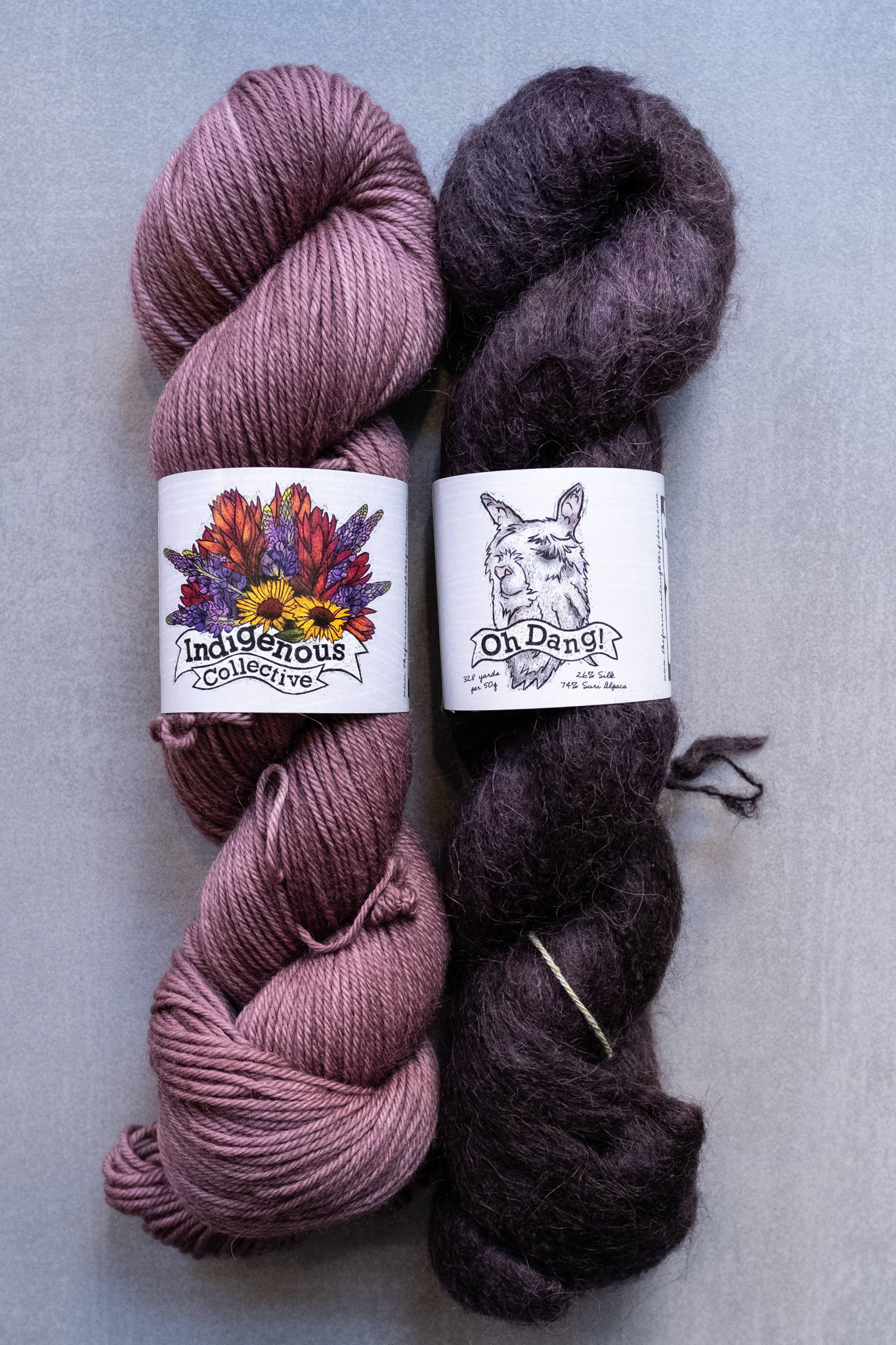 We love this yarn paired with our Oh Dang! Find solids here and speckles here.
This yarn would also pair great with our Mighty Mo!
Slide 1: Paired with Rough Customer Slide 2: Paired with J. Rankin Slide 3: Paired with Spring Fever Slide 4: Paired with Willow Creek Slide 5: Paired with Aquemini Slide 6: Paired with Elk Antler
With every month in the Indigenous Collective you can order more of the colorway in the listing below. Please know that additional yarn will be a preorder, which will end August 15th and ship late August.
Please click on the photo to order additional skeins