Sweetgrass by Heather Stewart
There is no secret that we LOVE some Indigenous Beaded Earrings around here at FDF. Sweetgrass Beads is one of our favorite places to support and we wanted to share her beautiful work with you! Heather is a Cree Artist from Kashechewan First Nation in northern Ontario. Her work can be pretty hard to snag so make sure you be quick on those shop updates if you are interested! Otherwise you can always pick up a sticker or puzzle from her!
Their is a rich history of beadwork in Indigenous communities, that includes both artistic expression and a way of trade in monetary means. We were really moved by Beth Piatote's collection of stories called, 'The Beadworkers'. Check it out here to preorder!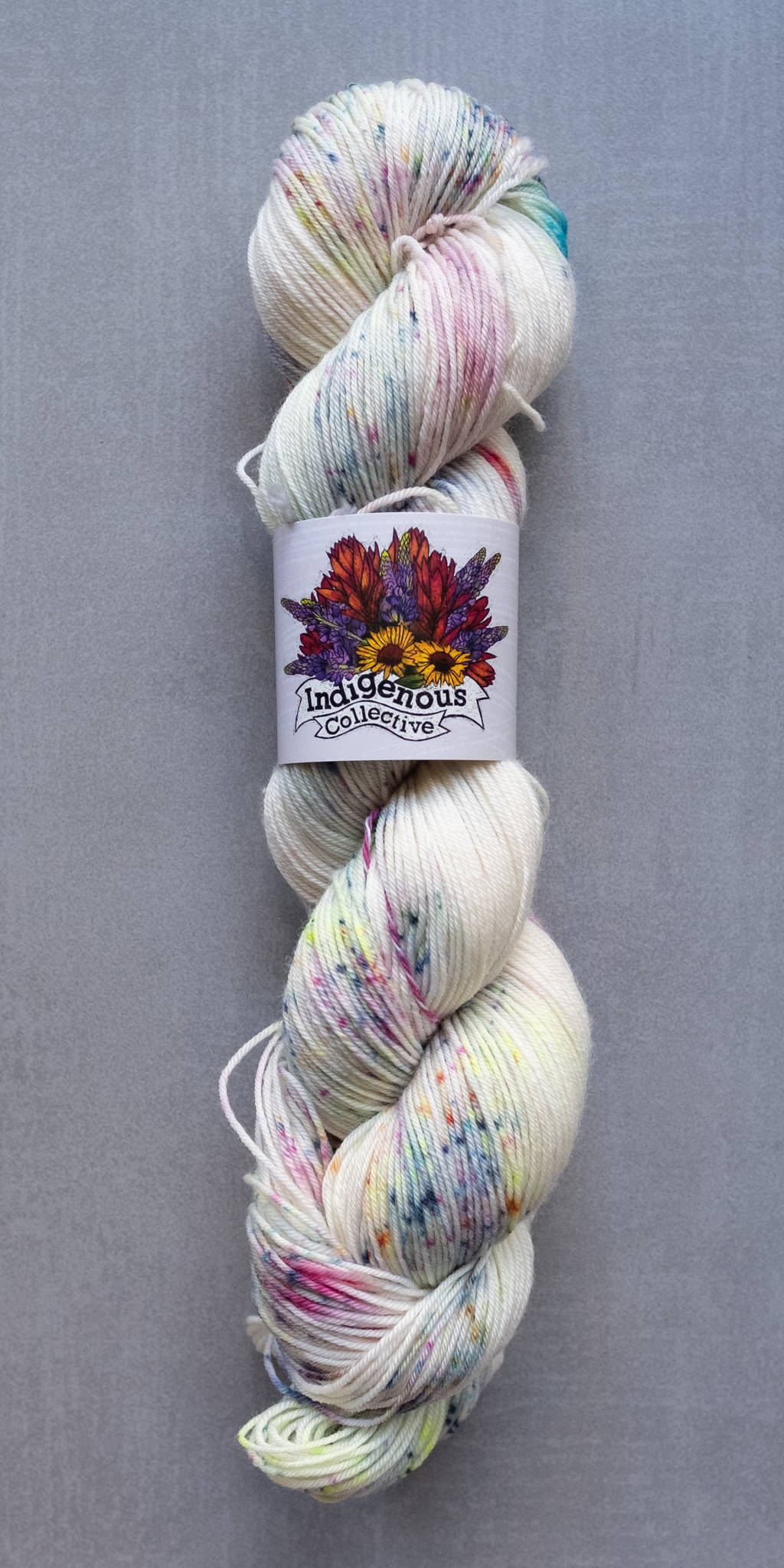 The colors who choose for this speckled yarn is bright and celebratory, just like Heather's beadwork. We dyed it up on our tried and true Squish Fingering base. Squish Fingering is 100% SW Merino wool and has 438 yards/100g. We love this yarn for shawls and sweaters, and the colors always dye up so vibrant.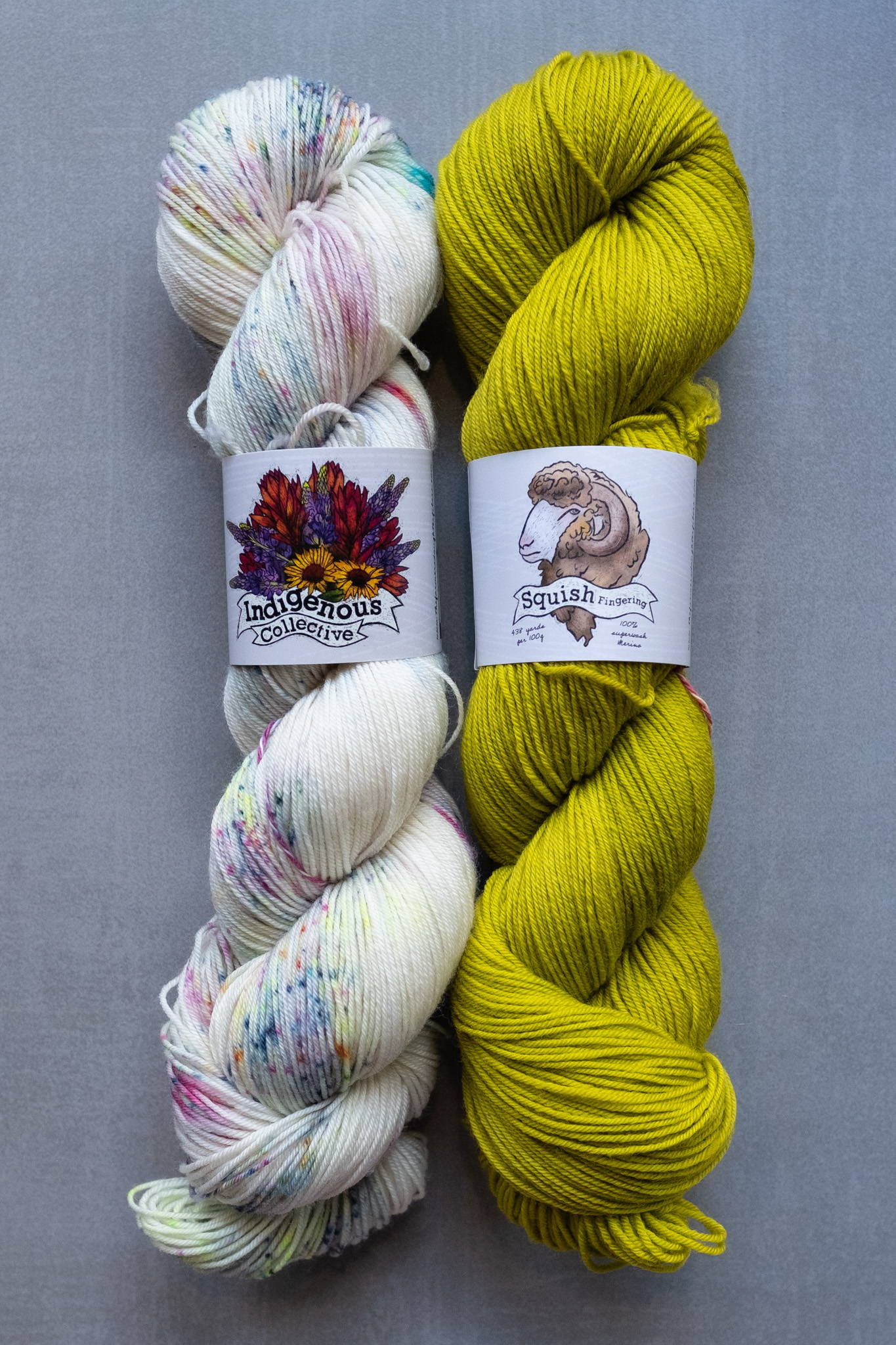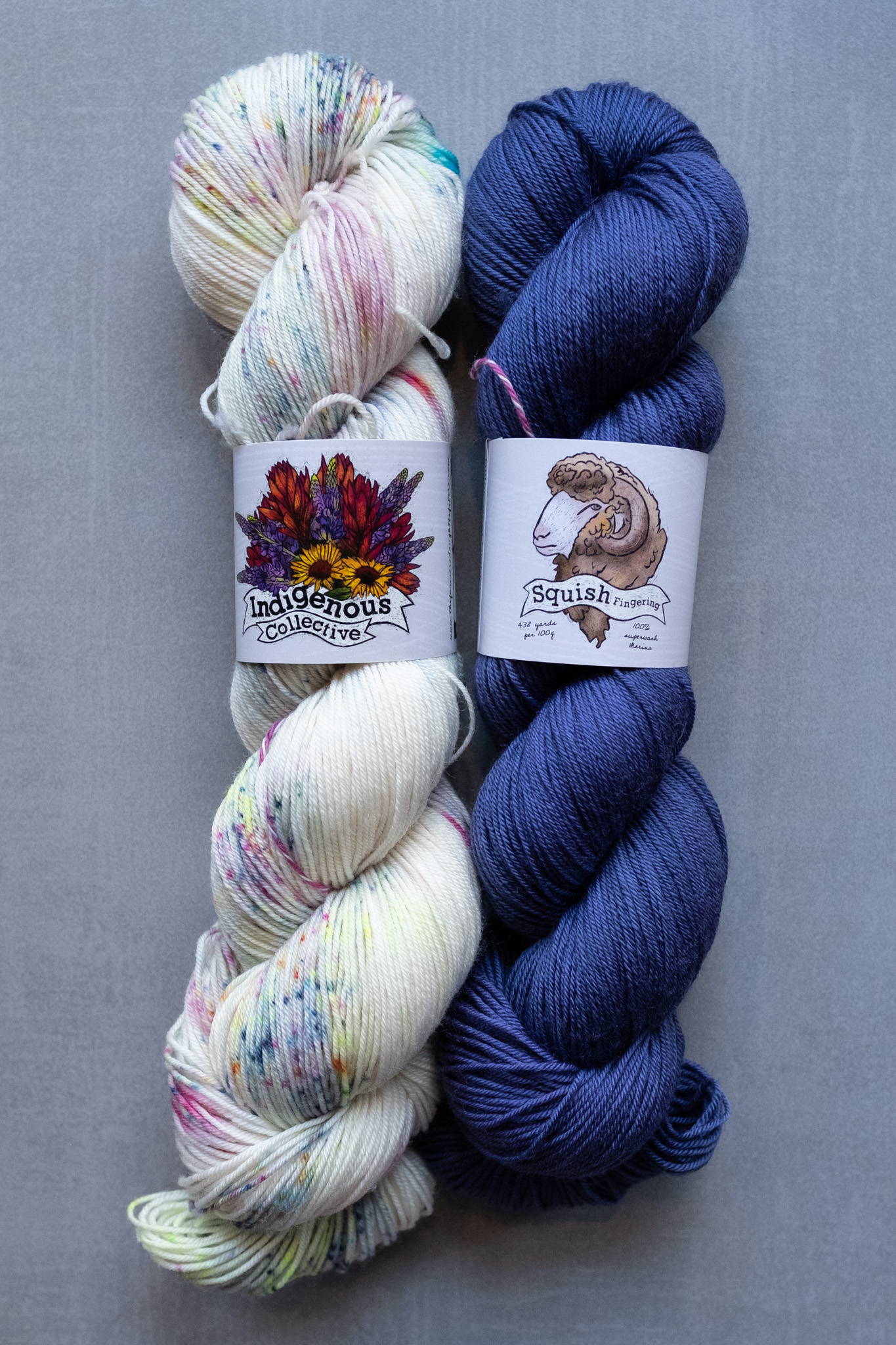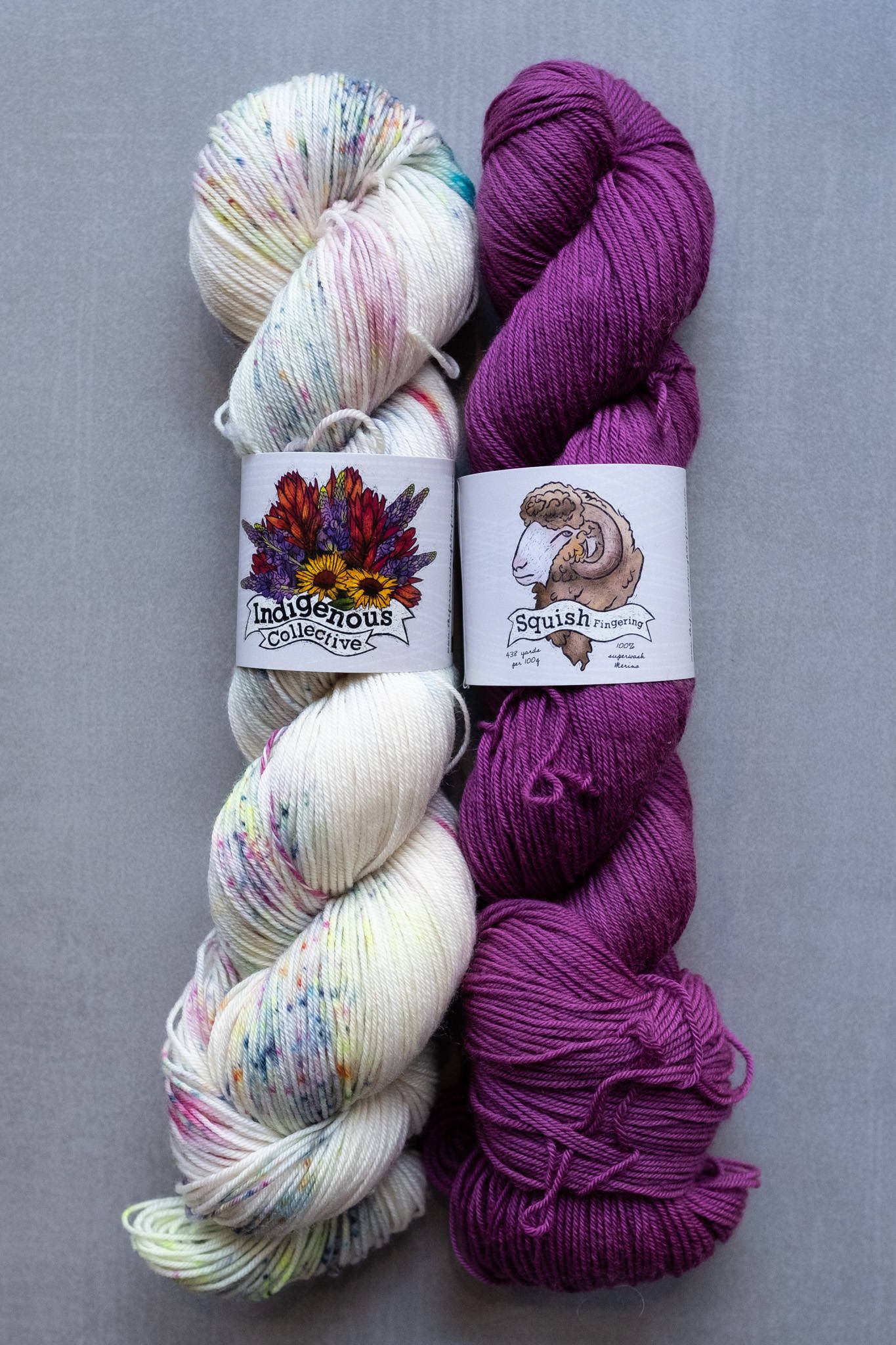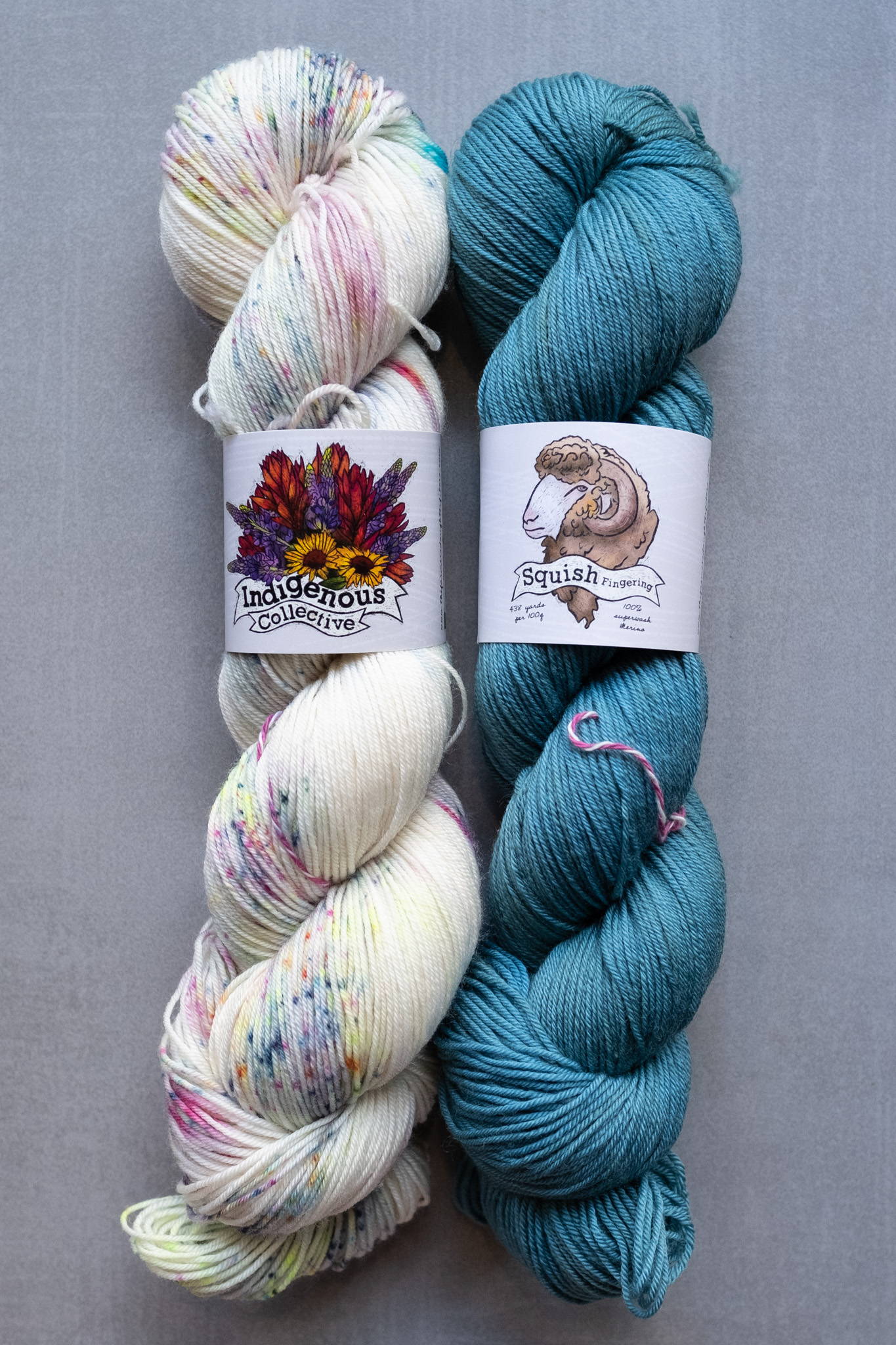 We love this yarn paired with some of our favorite Squish Fingering colors!
Slide 1: Paired with Daddy State of Mind Slide 2: Paired with York Slide 3: Paired with Bittersweet Nightshade Slide 4: Paired with Mars of Us Slide 5: Paired with Fugitive Slide 6: Paired with Sapphire Empress
With every month in the Indigenous Collective you can order more of the colorway in the listing below. Please know that additional yarn will be a preorder, which will end September 1st and ship mid September.
Please click on the photo to order additional skeins