Firekeeper's Daughter by Angeline Boulley
Firekeeper's Daughter by Angeline Boulley is one of our favorite books here at FDF!
"Firekeeper's Daughter: As a biracial, unenrolled tribal member and the product of a scandal, Daunis Fontaine has never quite fit in—both in her hometown and on the nearby Ojibwe reservation. When her family is struck by tragedy, Daunis puts her dreams on hold to care for her fragile mother. The only bright spot is meeting Jamie, the charming new recruit on her brother's hockey team. After Daunis witnesses a shocking murder that thrusts her into a criminal investigation, she agrees to go undercover. But the deceptions—and deaths—keep piling up and soon the threat strikes too close to home. How far will she go to protect her community if it means tearing apart the only world she's ever known?"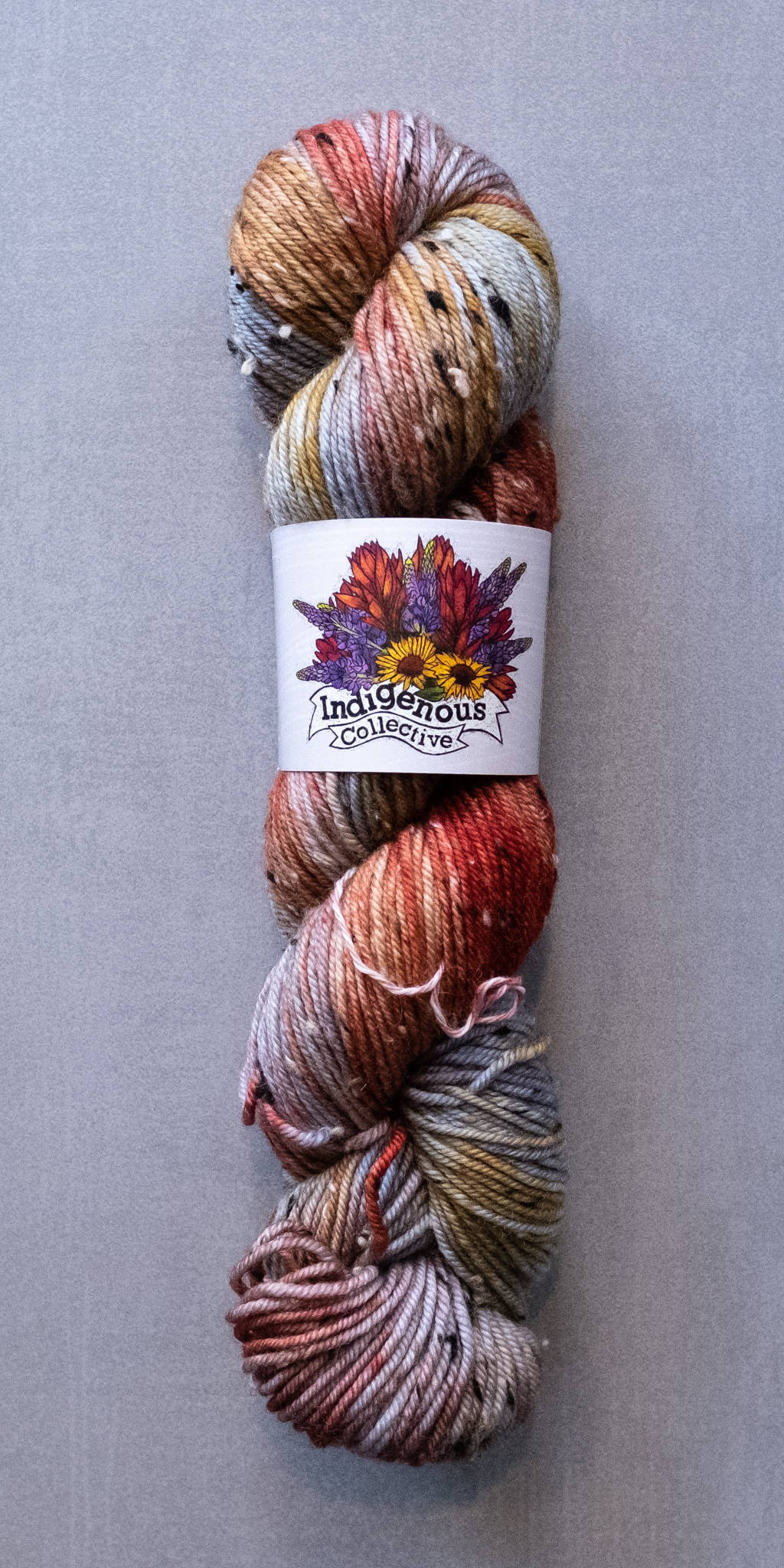 We took inspiration from the gorgeous colors on the Firekeeper's Daughter book cover for this month. We dyed it up on our super soft and squishy Craggy Tweed base. Craggy Tweed is 85% SW Merino wool and 15% NEP and has 231 yards/100g. We love this yarn for hats, cowls, and sweaters. The NEP pieces of fiber give an extra deminsion to your project!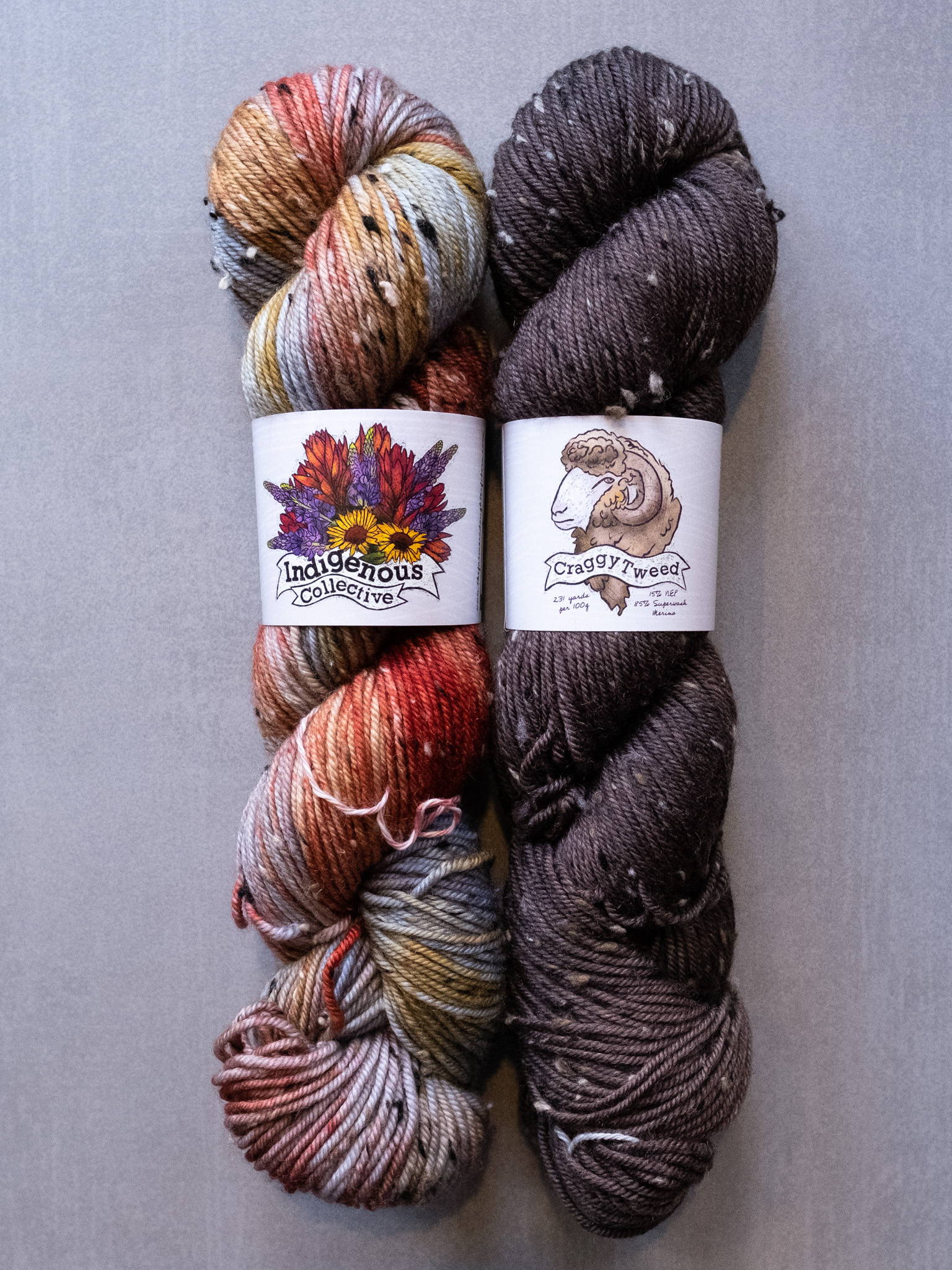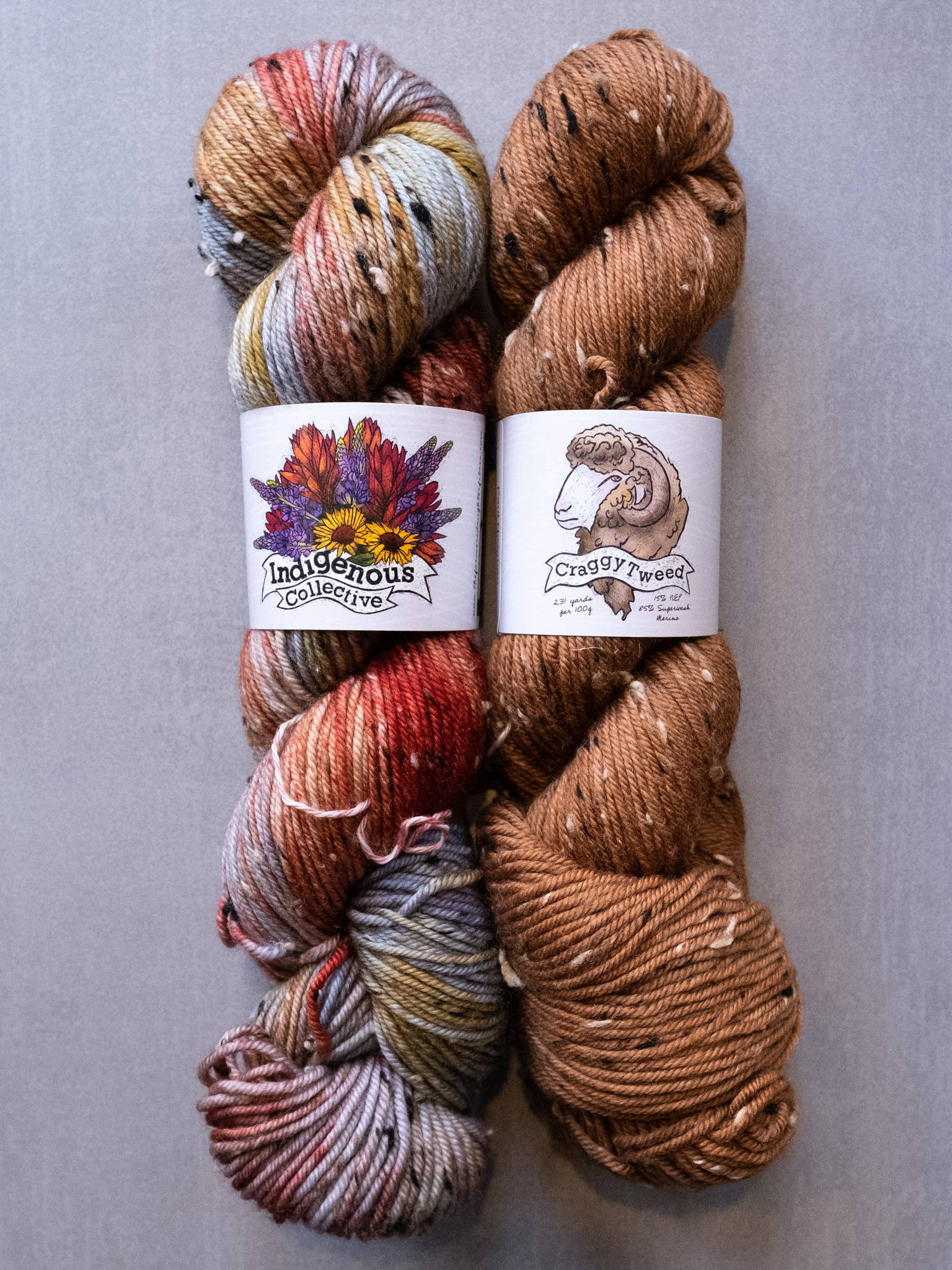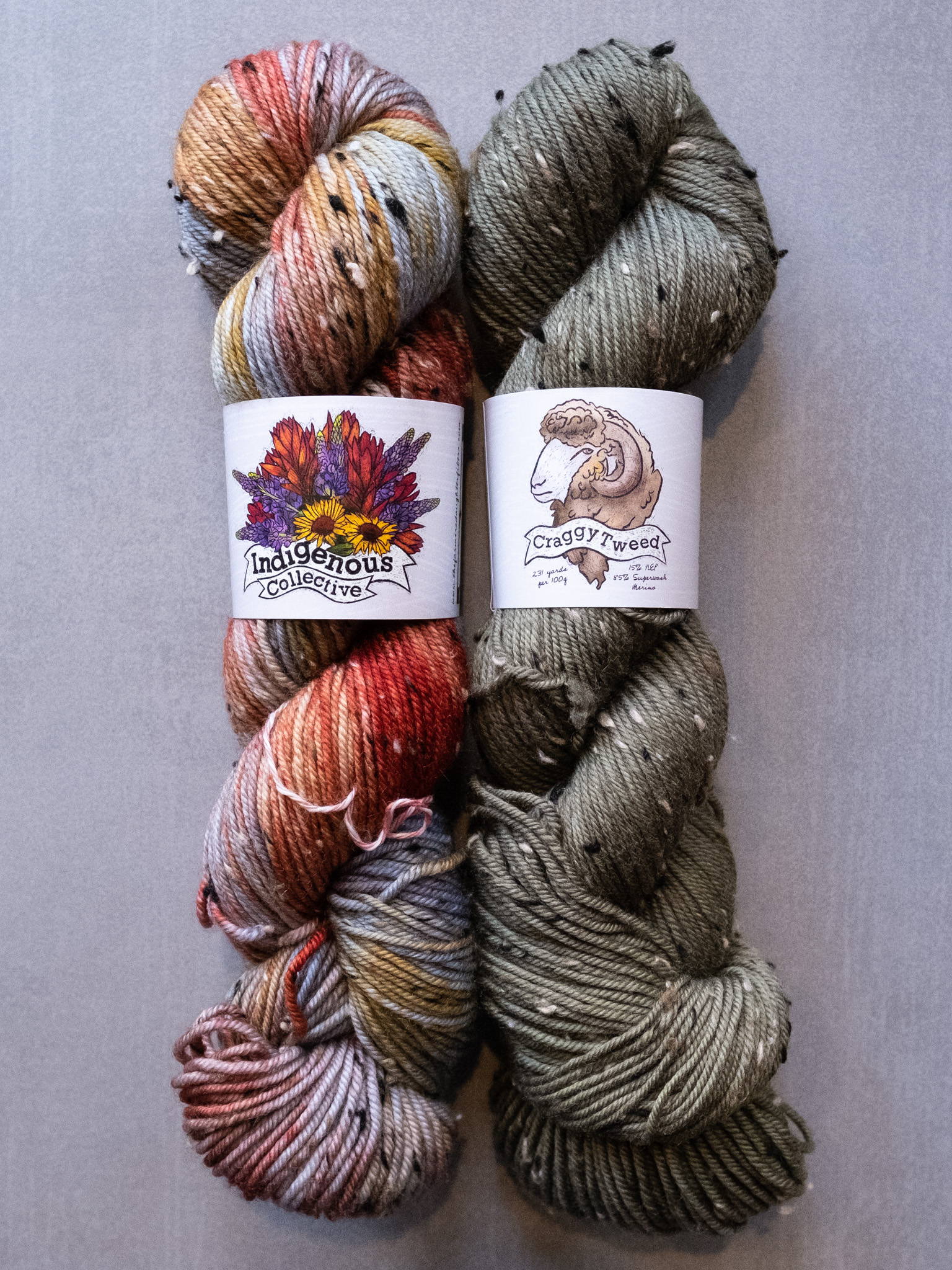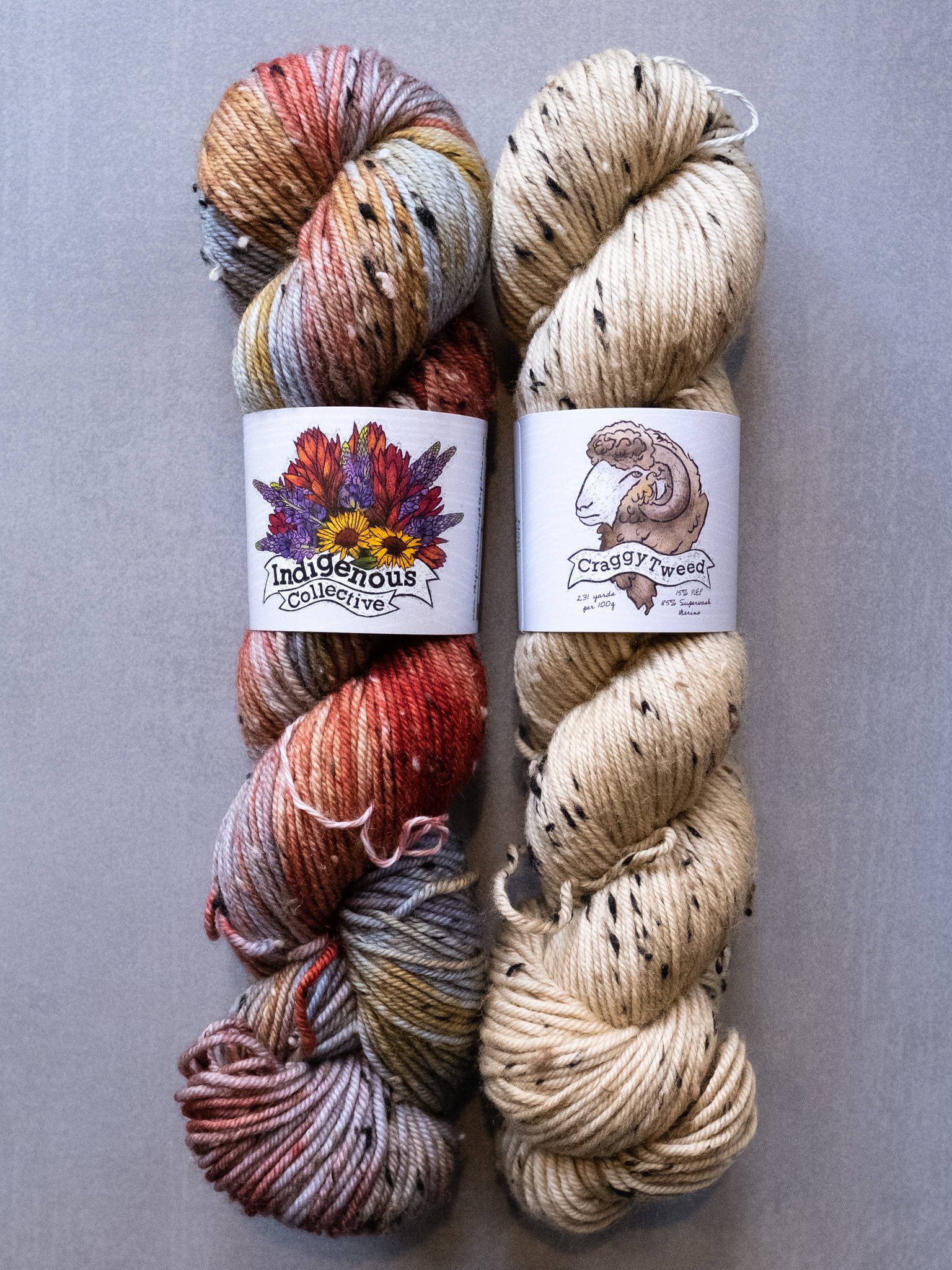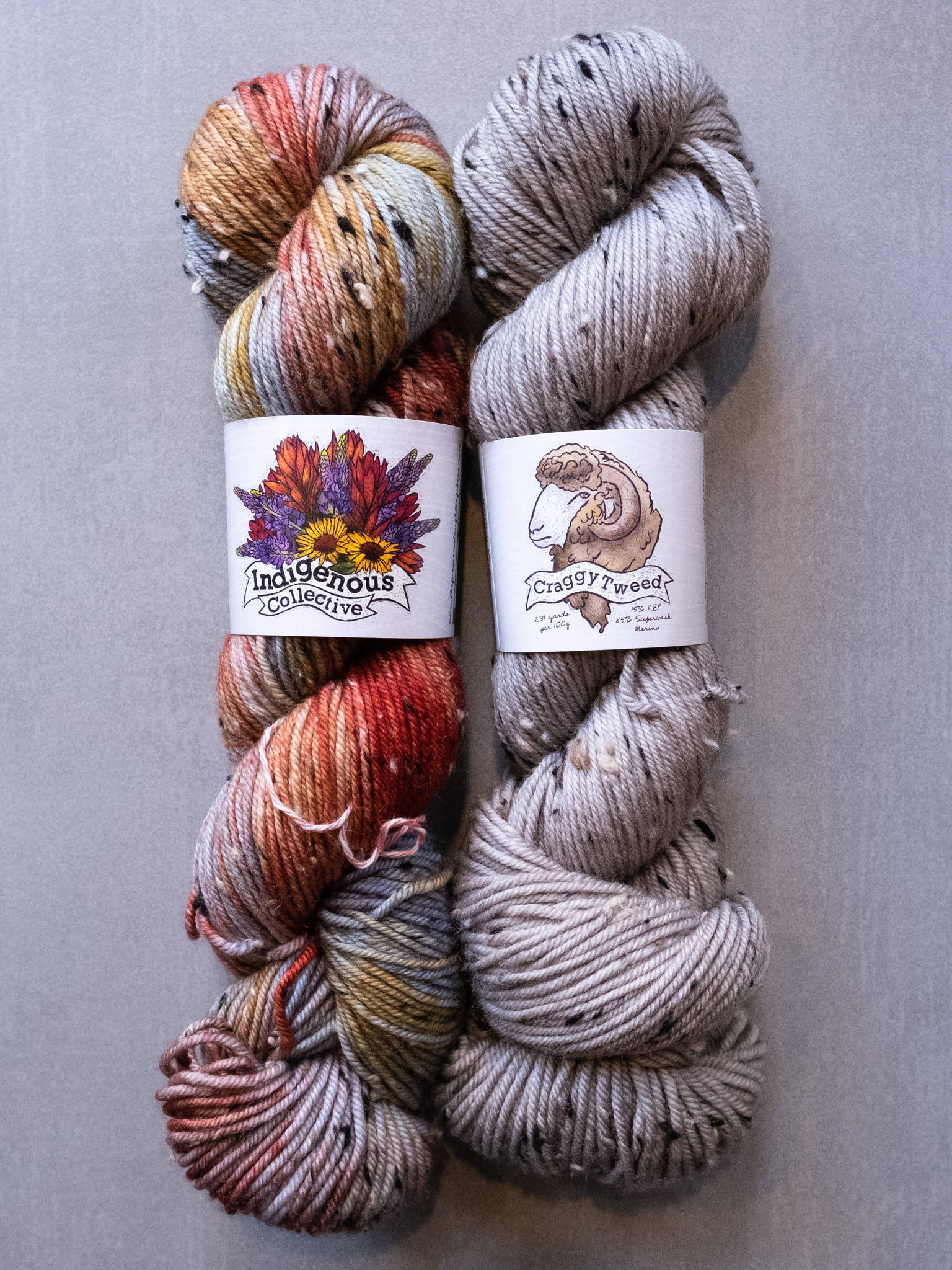 This month's yarn pairs perfectly with some of our favorite Craggy Tweed colors. This would be perfect for a colorwork yoke sweater!
Slide 1: Paired with Paul Newman Slide 2: Paired with Madmartigan Slide 3: Paired with Olive Oyl Slide 4: Paired with Castle Rock Slide 5: Paired with Napi Slide 6: Paired with Winter Wolf
With every month in the Indigenous Collective you can order more of the colorway in the listing below. Please know that additional yarn will be a preorder, which will end October 6th and will ship mid October.
Please click on the photo to order additional skeins