We were really inspired by the flowers in this gorgeous painting by Stuart Sampson!
About Stuart: Stuart Sampson is a painter based in Edmond, Oklahoma. In his practice, Stuart specializes in portrait painting, creating colourful, expressive portraits of various subjects. The faces of Native American people, as well as athletes and actors, factor prominently in Stuart's portfolio. A proud member of the Citizen Potawatomi Nation, his work reflects his love for the culture taught to him by his grandfather. Stuart's use of bright planes of colour and monochromatic backgrounds, emphasize the appearance of his figures. Stuart paints frequently on wood panels, allowing a hint of the wood texture to show through between brush marks, which I find adds another inviting element of interest to the works. I really appreciate the combination of bright colour for backgrounds and subdued gradients for facial details. The use of black, white, and grey allows Stuart to capture the faces of his subjects with great sensitivity and expression.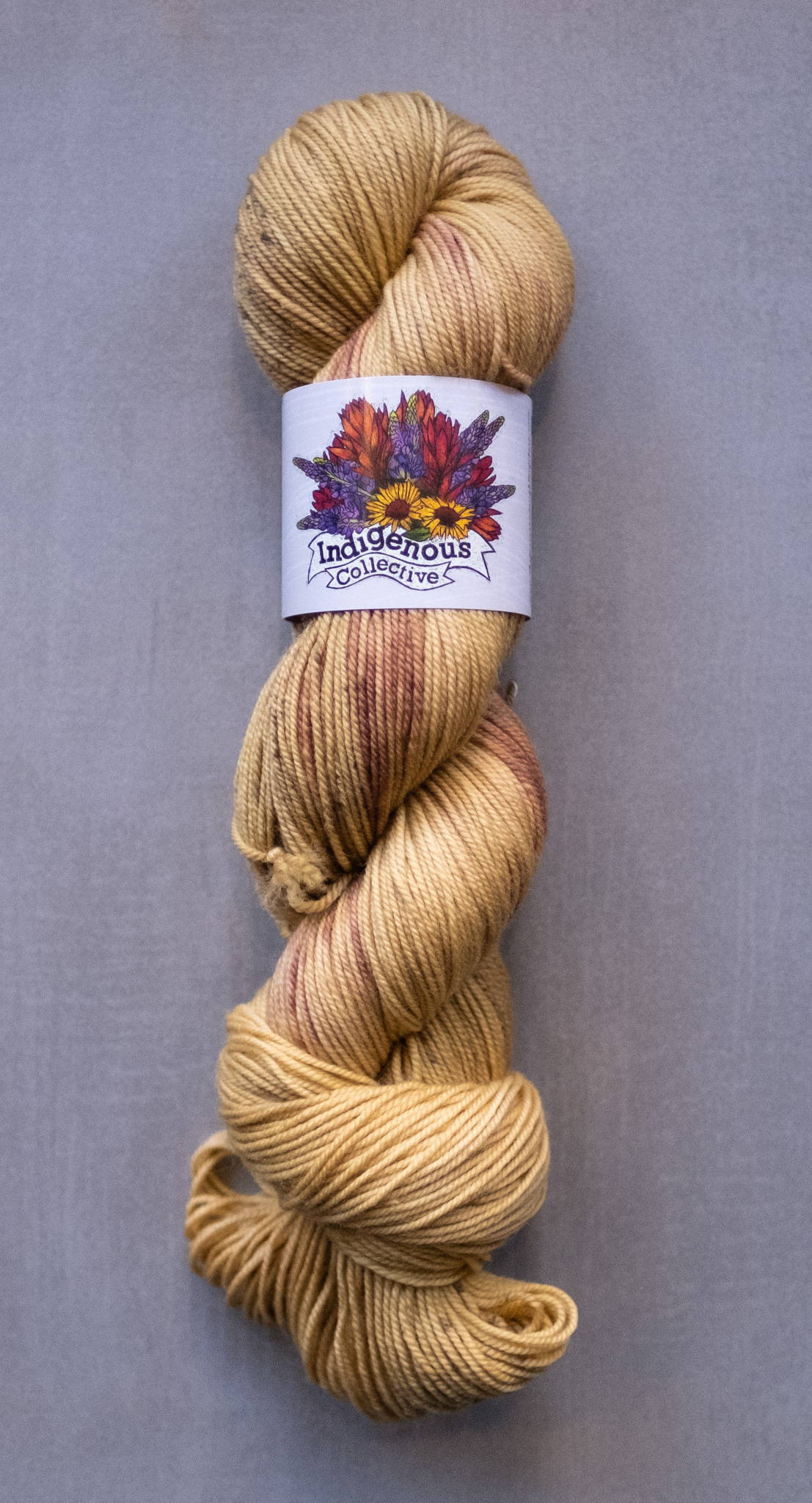 This month we used our super squishy Gold Sport base! Each skein is 80% SW Merino, 20% Nylon, and 328 yards/100g. We especially love this yarn for sweaters and shawls, but it would make great socks too!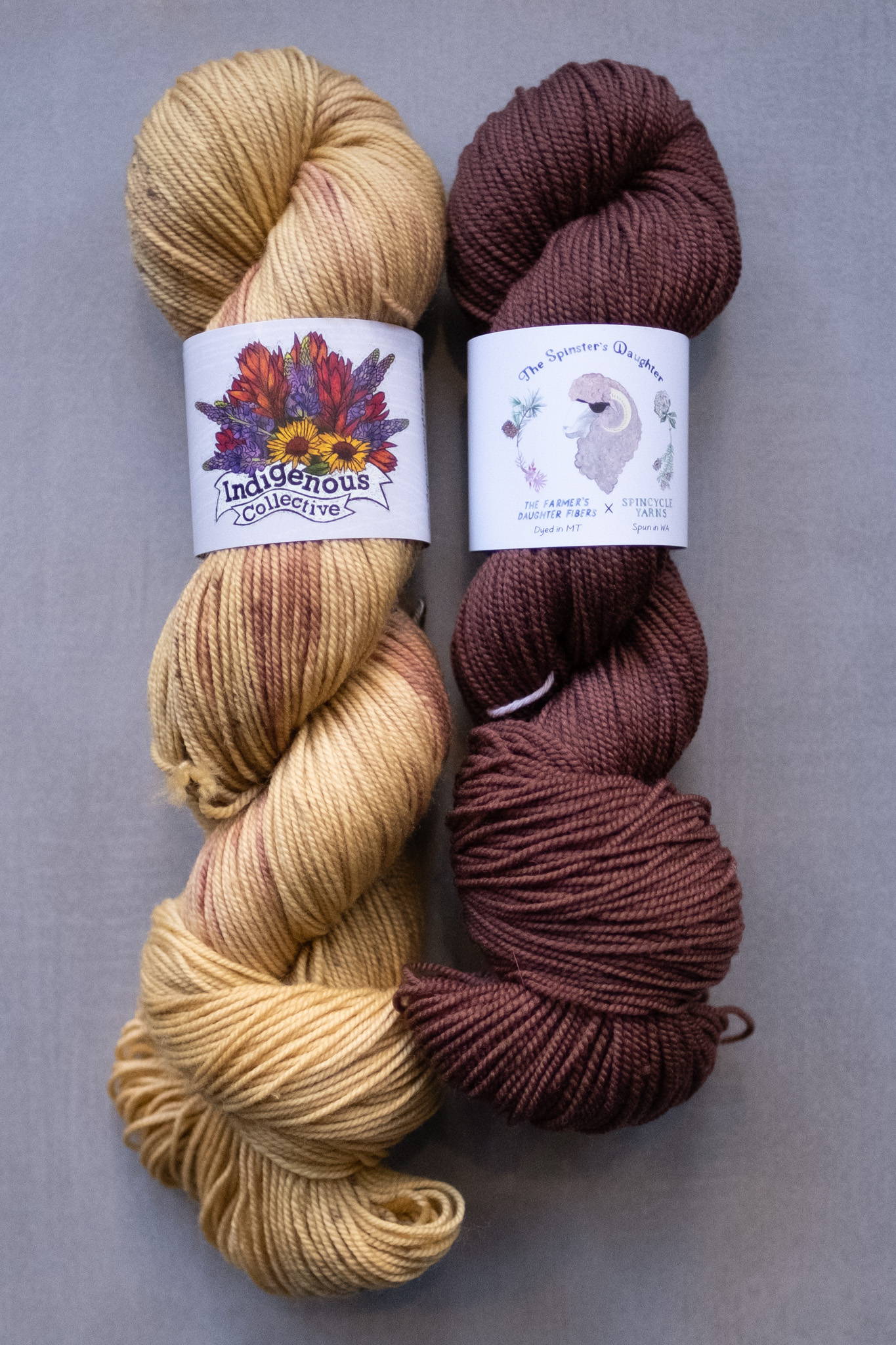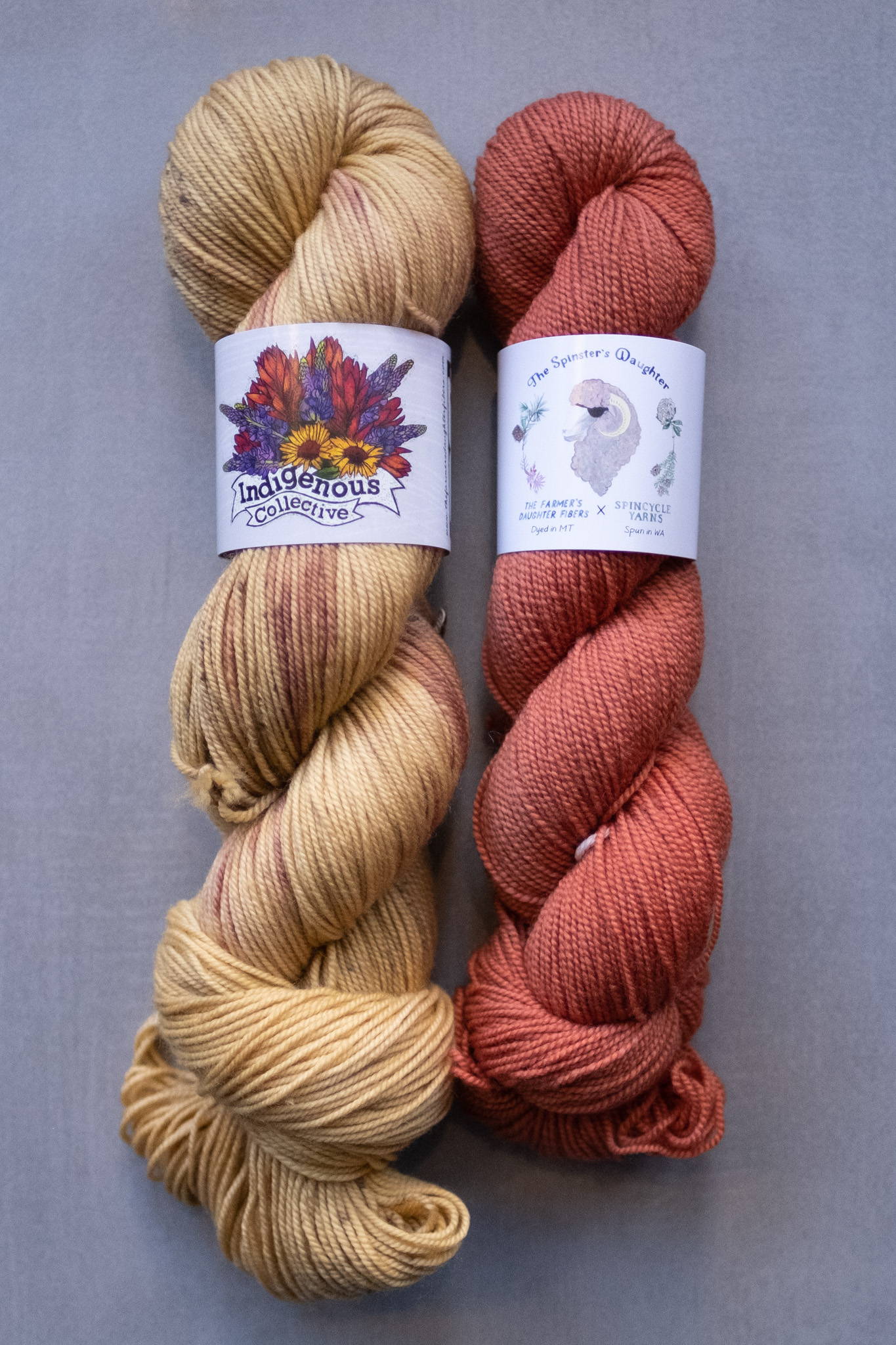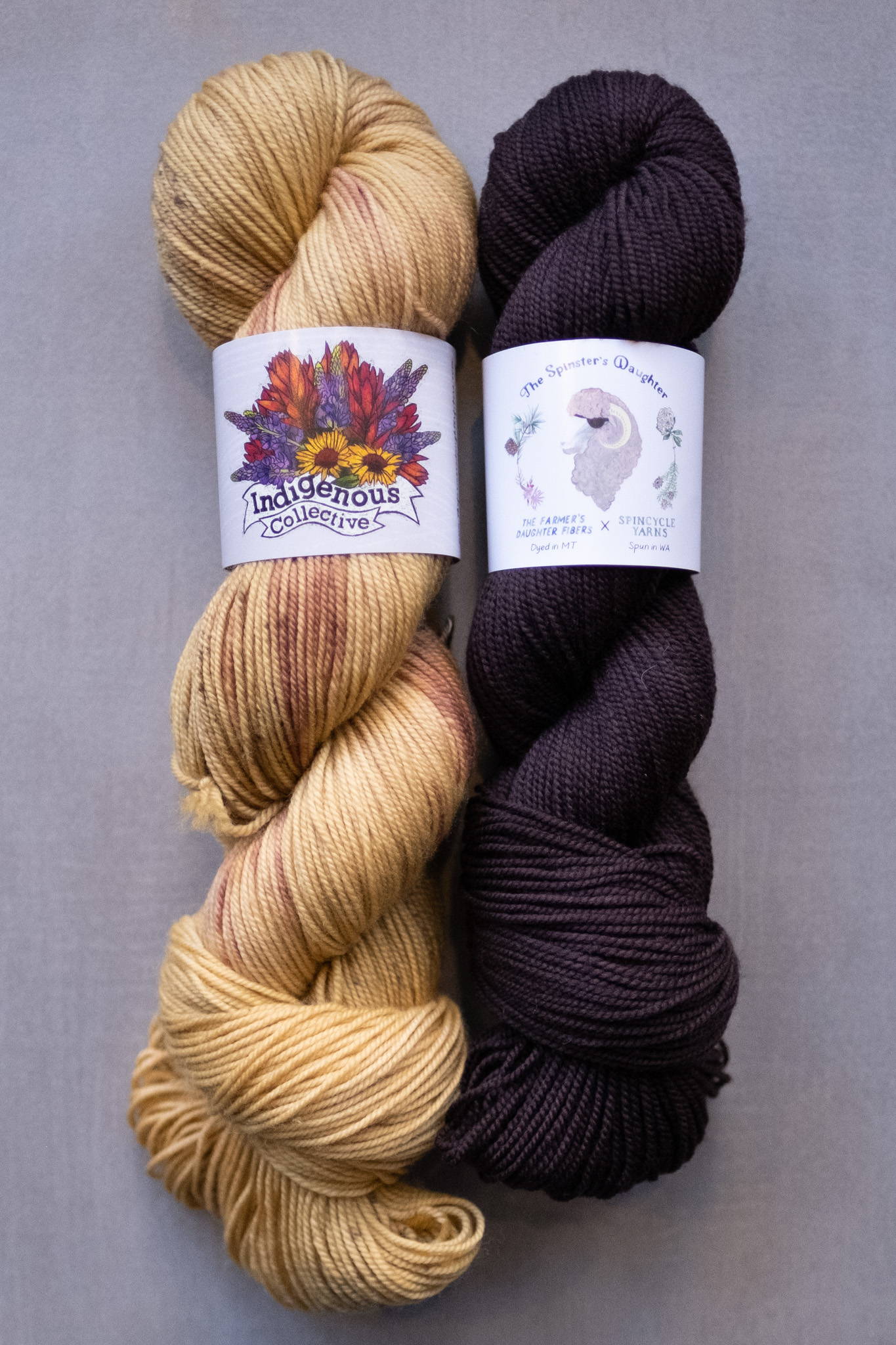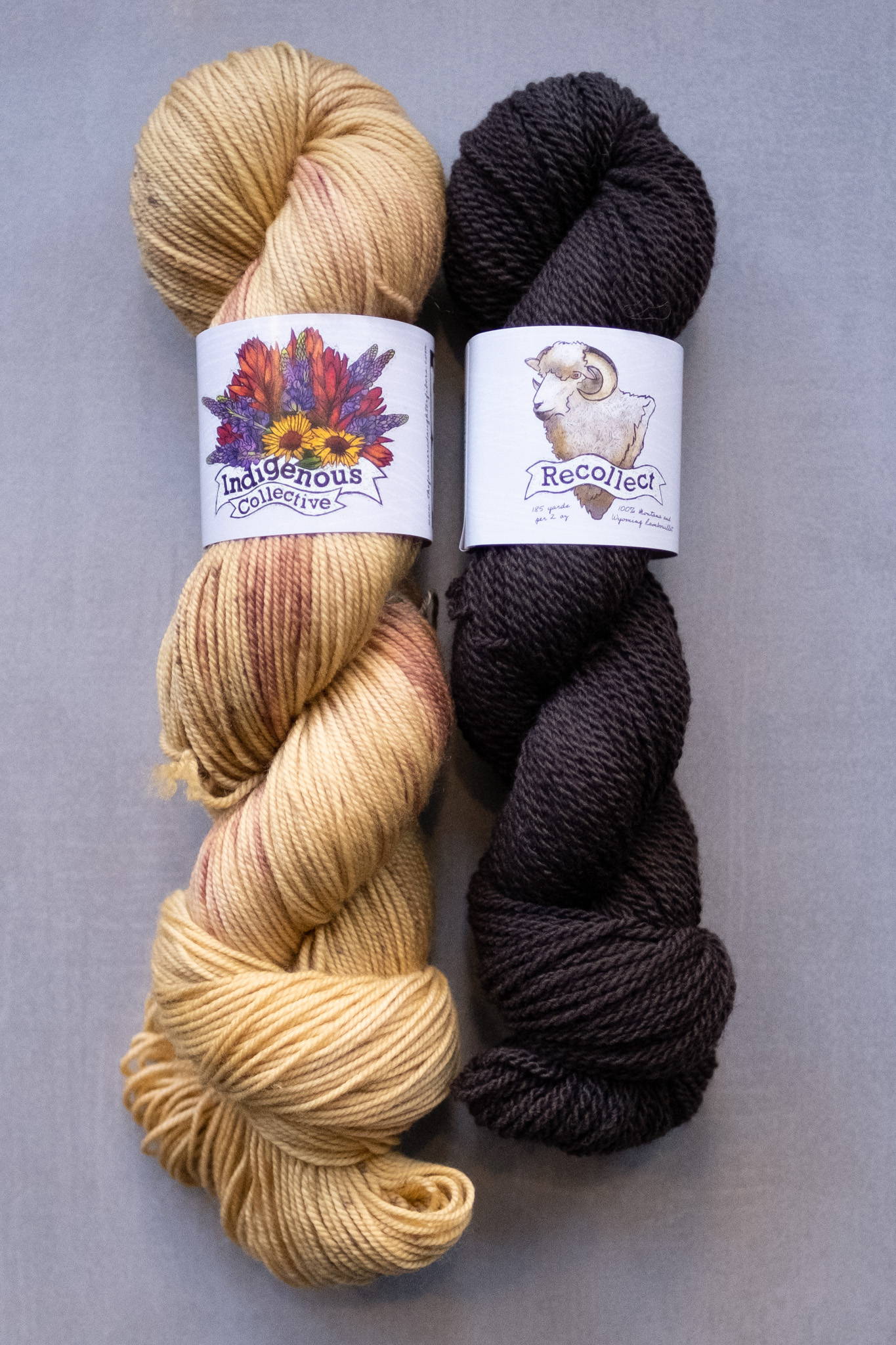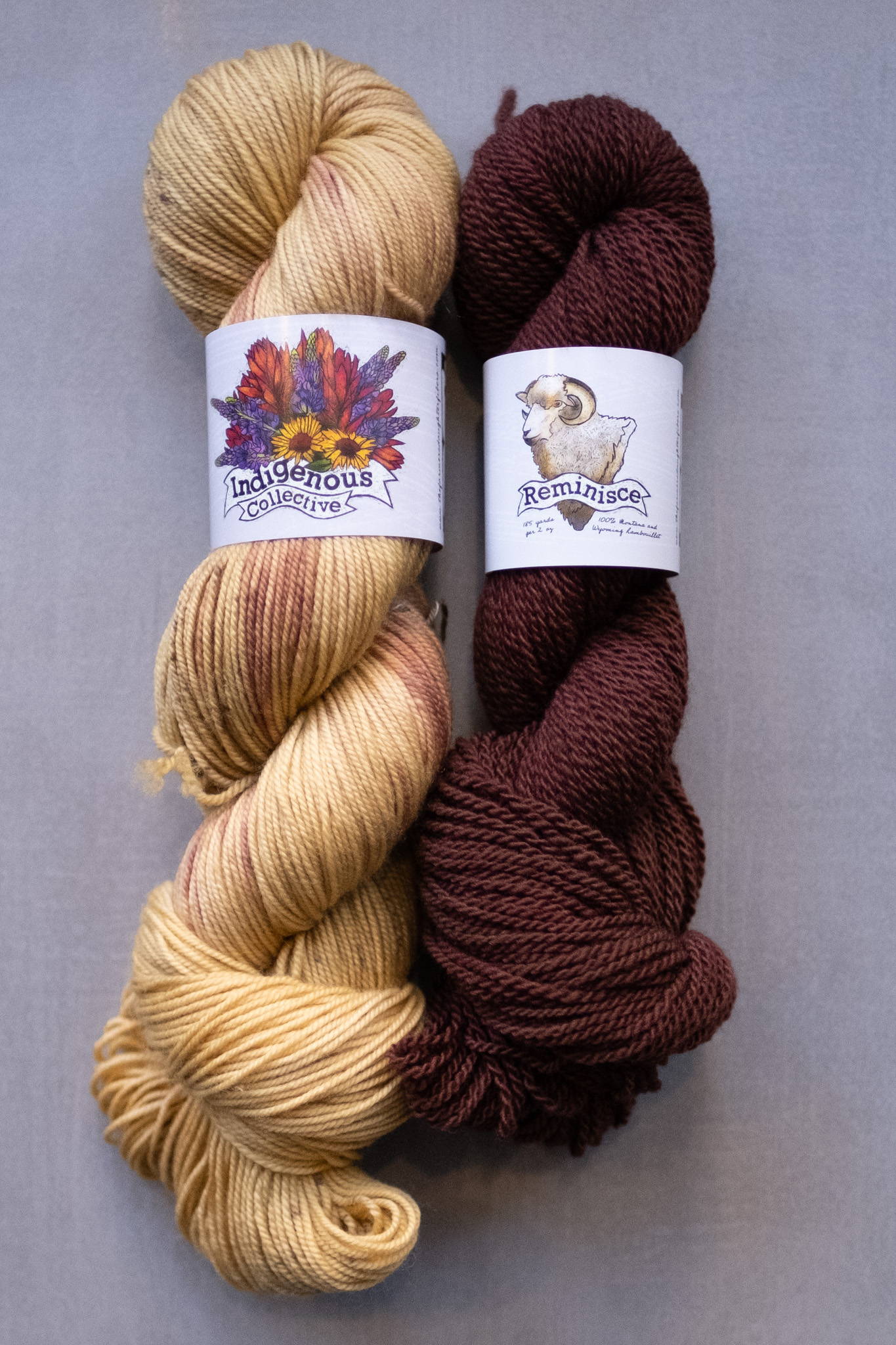 This month's yarn pairs perfectly with Spinster's Daughter, and we couldn't resist pairing it with a few Recollect and Reminisce colors too!
Slide 1: Paired with Spinster's Daughter Willow Creek Slide 2: Paired with Spinster's Daughter Clay Dreaming Slide 3: Paired with Spinster's Daughter Sinopah Slide 4: Paired with Spinster's Daughter Aquemini Slide 5: Paired with Recollect Paul Newman Slide 6: Paired with Reminisce Bear Gulch
With every month in the Indigenous Collective you can order more of the colorway in the listing below. Please know that additional yarn will be a preorder, which will end November 10th and will ship end of November.
Please click on the photo to order additional skeins